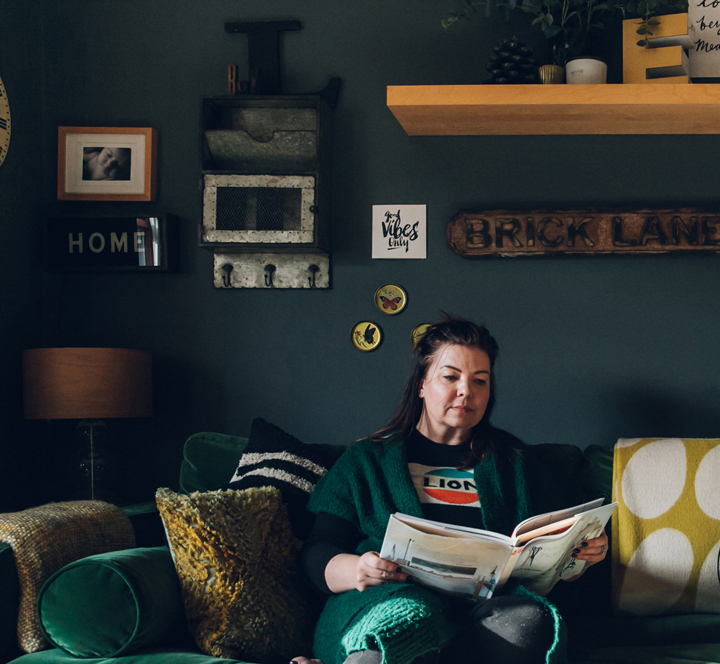 When I first started using Instagram, I came across the Girl with the Green Sofa. In fact Nicola was one of the first people I started to follow. What drew me to Nicola's posts was not only her interiors but her constant showcasing and recommendations of other people to follow. I loved her enthusiasm of her fellow Instagrammers. And in fact it wasn't too long before Nicola recommended me as a newbie to follow. Thank you so much Nicola!
As you know I'm always fascinated by the person behind it all. People buy people right? Well that's definitely the case for why Nicola has been successful. So I wanted to find out more, who is this amazing person? How does she do it? So here she is Nicola, the super talented lady behind the Girl with the Green Sofa.
Psst… I've nicknamed her Superwoman and I'm sure after reading this you'll agree. Seriously, I'd be happy to achieve 20% of what Nicola achieves. An amazing woman and an inspiration to us all!! 
Hope you enjoy xx
Brief Biog
"My name is Nicola Broughton and I am a full time working mum to two boys, Alfie and Jack and wife to husband Sam. I don't work in interiors per se. It's my hobby, I am an Investment Director investing in high tech companies that I source out of Universities across the country. My blog and my Instagram are, in many ways, a stress relief for my very full life.
I used to be a Scientist, in my early career I spent years doing Cancer Research, but I wanted to do more. Research is the bedrock of a lot of the medicines we have today, but they have to get to market, through regulatory hurdles, to allow people to use them and that was the bit that fascinated me. So, I went back to University, did an MBA and got a job working at a University; but getting their research out into companies so the work could be funded through the clinical trials. I set up my own business, raised £12 million and took a new medicine through to market. At that point, I decided there was a real gap for people who understood how to do this and finding funders prepared to take the risk and so I now work here, finding the opportunities and putting money into businesses with great potential.
I have been living in Yorkshire for 15 years now but before that moved a lot with work, predominantly in the UK, although I also lived in Canada for a while. We live in a small village just outside of Leeds, where my children attend the local primary school and where I can easily reach the city for work and for commuting elsewhere in the country.
We live in a Victorian property from the late 1800s, which has 6 bedrooms and 2 bathrooms. It hasn't always been this way, we've spent time renovating to create the family home, but we always knew it would be. In my dreams, I would love to have more downstairs space and a bigger garden but we all have to compromise and these were the choices we decided we could live without, especially with a huge park at the end of the street.
My style has evolved over the years. My house was once painted in lovely light neutral colours, always with an eye to selling it. But it wasn't me, I like colour. I like the feeling that dark rooms give me, and I need to feel at home when I walk through the front door. We also realised we weren't about to sell up anytime soon.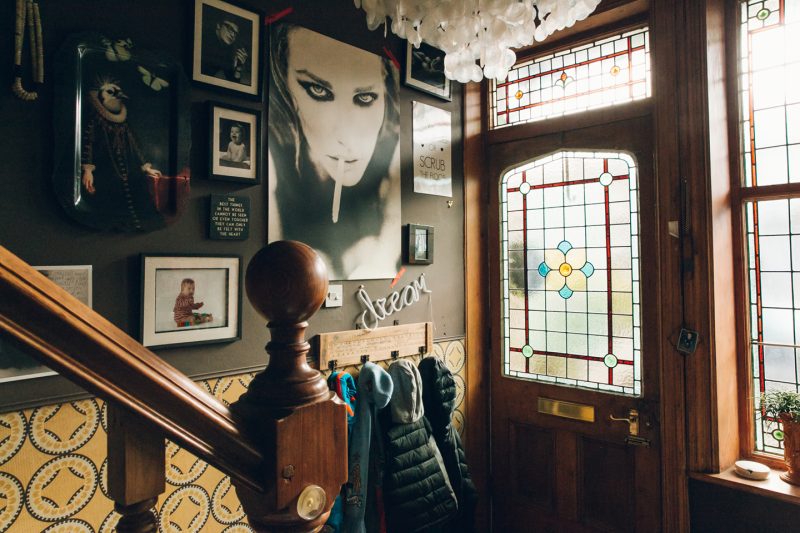 So as I gained my confidence I have learned to decorate for me. I don't follow styles, I might embrace some, or add bits to the room I already have, but I don't follow trends particularly. I'm a big DIYer. I tackle just about everything in my house from painting to tiling to renovating furniture and most recently paneling a wall. I like to decorate myself as it's a great balance to my job which involves a lot of thinking. Decorating is physically active and a great escape after a hard week.
My style is eclectic and definitely maximalist. I like to collect items, art, and I like pattern, colour and wallpaper. The secret I've learned over the years is how to pull it all together and when to know when a room has enough!"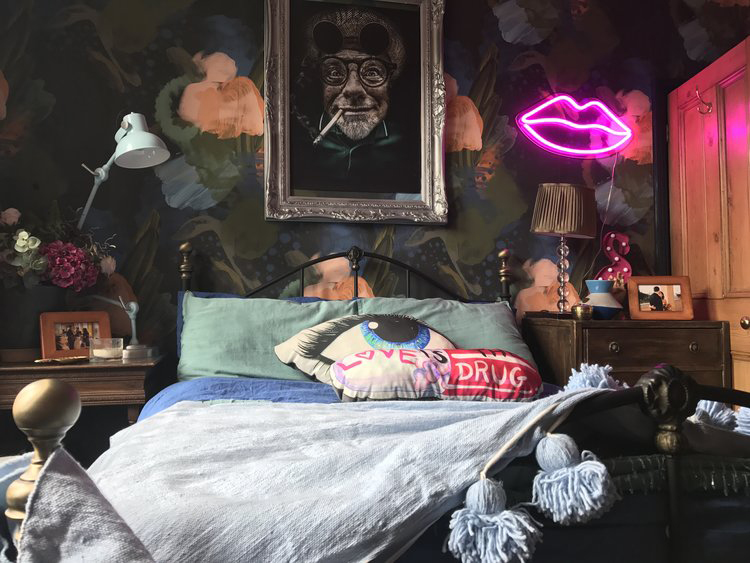 Insider truths
How on earth do you manage to work, be a mum, write a blog and have over 60K followers on Instagram?
"Juggling, being very good at time management. My job requires me to be. I need to have the other side to my life for balance, so I make it work. It doesn't always, some weeks I have to prioritise work and my Instagram and blog take a back seat. But I spend a lot of time on trains and in hotels and this is a great time for creative writing or just posting a picture and talking about what you are doing. People engage with that.
But I couldn't do this without my husband, who has taken a back seat in his career to be the one who is always around for the boys. He works, but does so from home, which allows me to pursue this career I have chosen and he understands my need to be creative and supports that too."
How do you do it?
"The key to me growing my Instagram following has been through me appearing in national and international press. People find you that way. But predominantly it has been about sharing people, helping people and showcasing people. Because they then do this back to you and you grow.
It's about being you, having something that people relate to, telling your story and interacting. I don't always have time to interact as much as I'd like to, but I always make time to comment when people have taken the time to comment on my posts. I try to comment on as many other posts as humanly possible and I take time to look for people and engage.
The blog took a while to set up, but now it is, it is relatively easy to pull together a post; I'm getting more proficient at the site."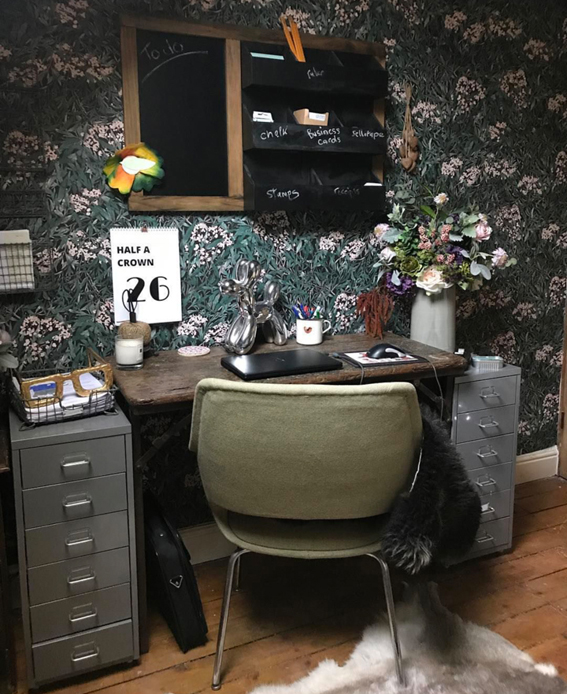 What's your favourite room? 
"Tough call this one. I love my living room as my green sofa is the whole reason all of this started but I've got to say I really like my new bedroom, the paneling has made a huge difference and the colour is simply beautiful. It took 27 tester pots to find it though!"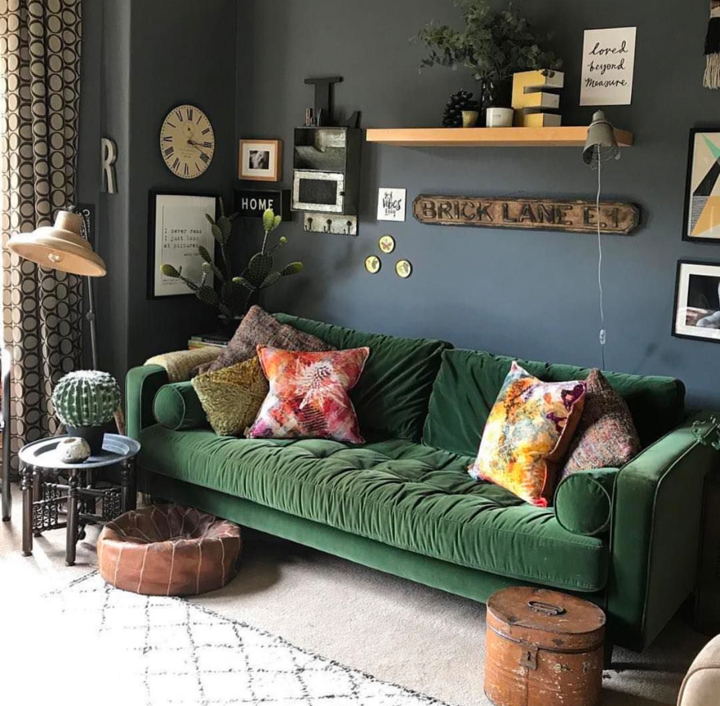 What's your biggest interior mistake? 
"Oh, I make loads of mistakes. That's part of the fun in discovering who you are. I often walk into the house after a work trip and notice all the things that don't work. Like I'm seeing the house with fresh eyes and I always need a creative hour or two when I get back to rectify this with a bit of moving around.
In terms of colour, a deep lurid orange in the kitchen, I knew as soon as it went on it was not the earthy terracotta I was looking for. But we'd just planned a kitchen renovation so I have to live with it for a couple of years until we did our kitchen dining room knock through. It took a lot of willpower."
What's your guilty pleasure? 
"Art. I can't resist art work and my home is busting at the seams."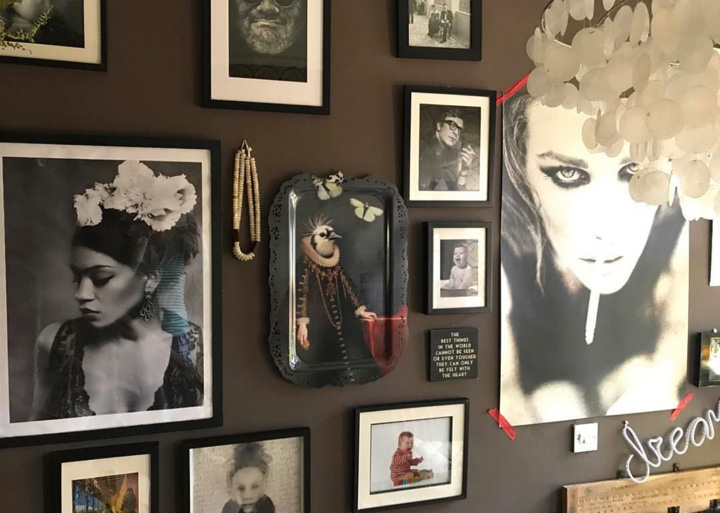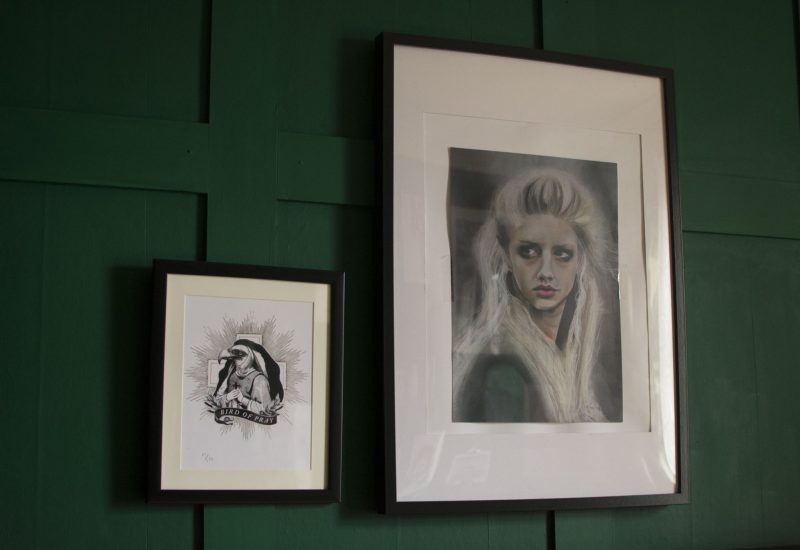 3 interiors would you take to your own desert island?
"Oh goodness there are too many to mention. There are so many gorgeous spaces but I'm going to choose real homes, because while I can appreciate so many designed spaces, we all live in a real home. So, here are a few of my absolute favourites.
Comedowntothewoods – a great home renovation and truly beautiful.
fleamarketfab – not directly my style, but everything Jen touches is magic.
oliverthomaseq – no one does colourful maximalism like Oliver.
If you could own any piece of designer furniture, what would it be? 
"An Eames Lounge chair."
What's next for you? 
"I don't honestly know. I didn't plan this to be honest and I am very busy in my day job. But I am working with a lot of brands and I'd like to have a career in interiors one day. But I'm the bread winner so I can't yet see how to monetize this enough for it to be anything but a hobby right now.
I'd love to see my blog grow further. The business side has been really popular and it is really important to me to be able to showcase and advise small creative business. Perhaps I will run some courses, if I can ever find 5 minutes."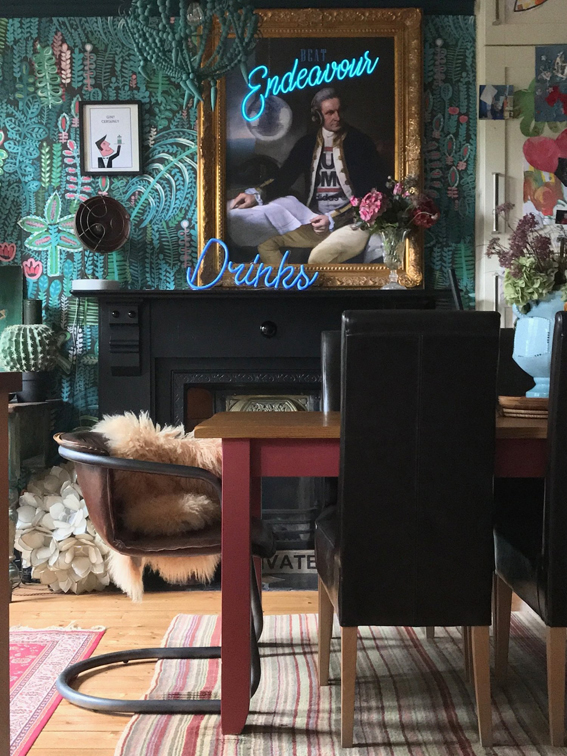 So if your not following Nicola on Instagram or haven't checked out her blog, then you're seriously missing out. So go follow and enjoy. xx