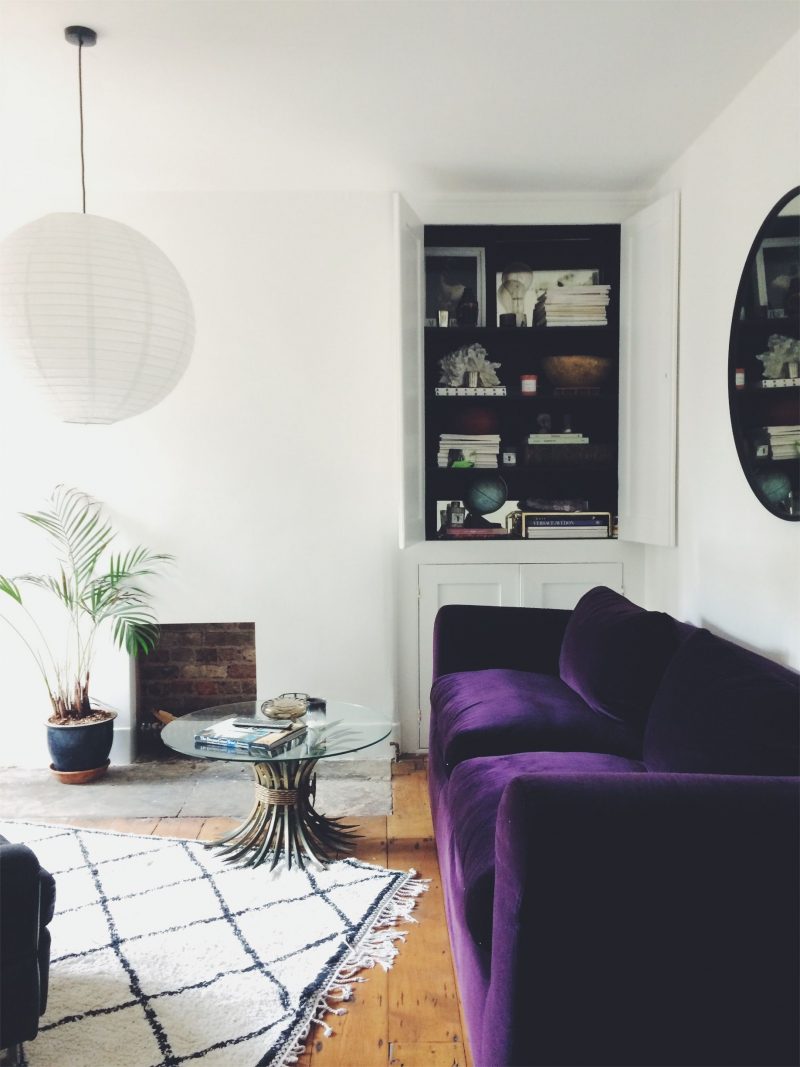 I first came across Fred's house when I was looking for inspiration about going lighter (paint wise) in our house and I have to say I completely fell in love with Fred's style and his use of white space. I was immediately converted.
And for those of you that know me, I'm a bit nosey, and I wanted to find out more so I took a chance and contacted Fred. It turns out we live close by and he was kind enough to invite me to his house.
I've always been worried that white walls would feel cold but this definitely wasn't the case, Fred's home was warm and inviting, just like Fred! And it wasn't long before I realised we shared a passion for sourcing vintage furniture – we both have the same vintage chandelier in our bedrooms, that we'd both bought from my neighbour! So all in all, everything about Fred's house is amazing, it seriously looks like you've just walked into an interiors magazine. Everything is perfect.
So here's Fred and his stunning house. I hope you enjoy xx
Brief Biog 
I freelanced in the magazine world for a few years after I graduated from Graphic Design school. I worked at some really exciting titles such as Vogue, Elle Decoration and World of Interiors, but when my boyfriend bought a bar & restaurant, I had the opportunity to design every aspect of it, and it freed me from the long commute into London every day so I decided to leave magazines behind.
I live with my boyfriend and our dogs. We're pretty much finished with the work we undertook on this house and we're about to start doing another property up, but this time to sell.  We currently live in a mid-nineteenth century townhouse over four floors. 5 beds, 3 baths, 2 kitchens, drawing room, dining room, snug, gardens, but NO PARKING!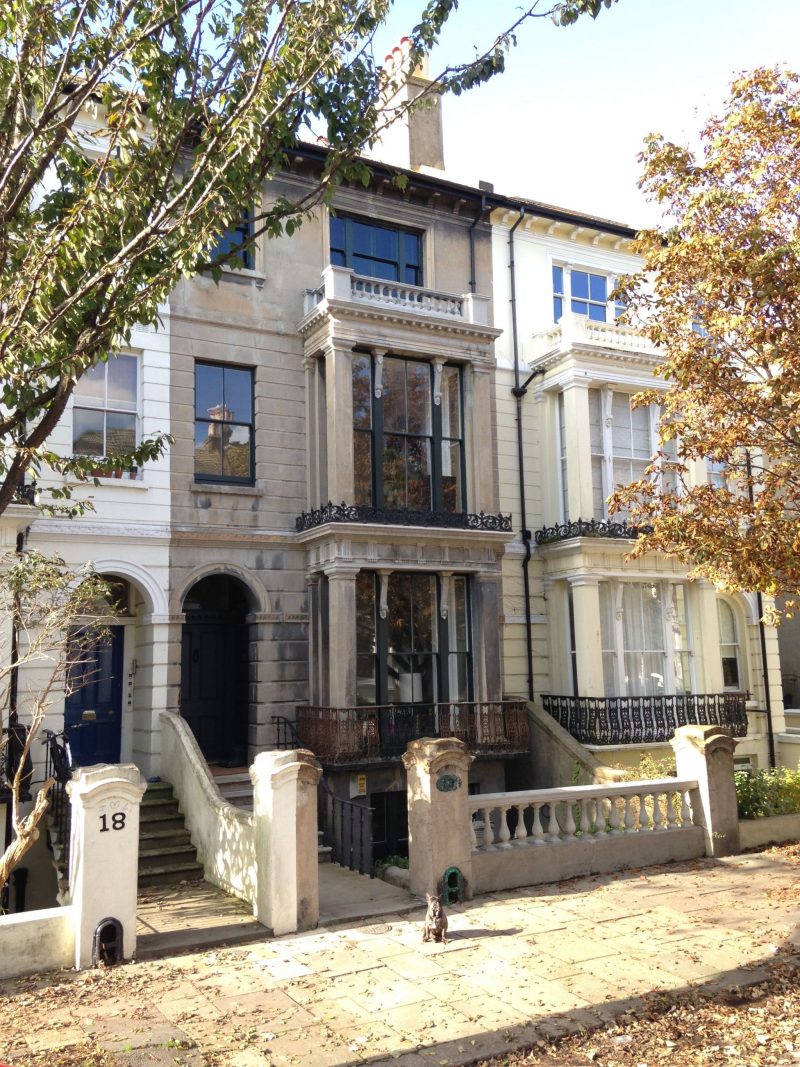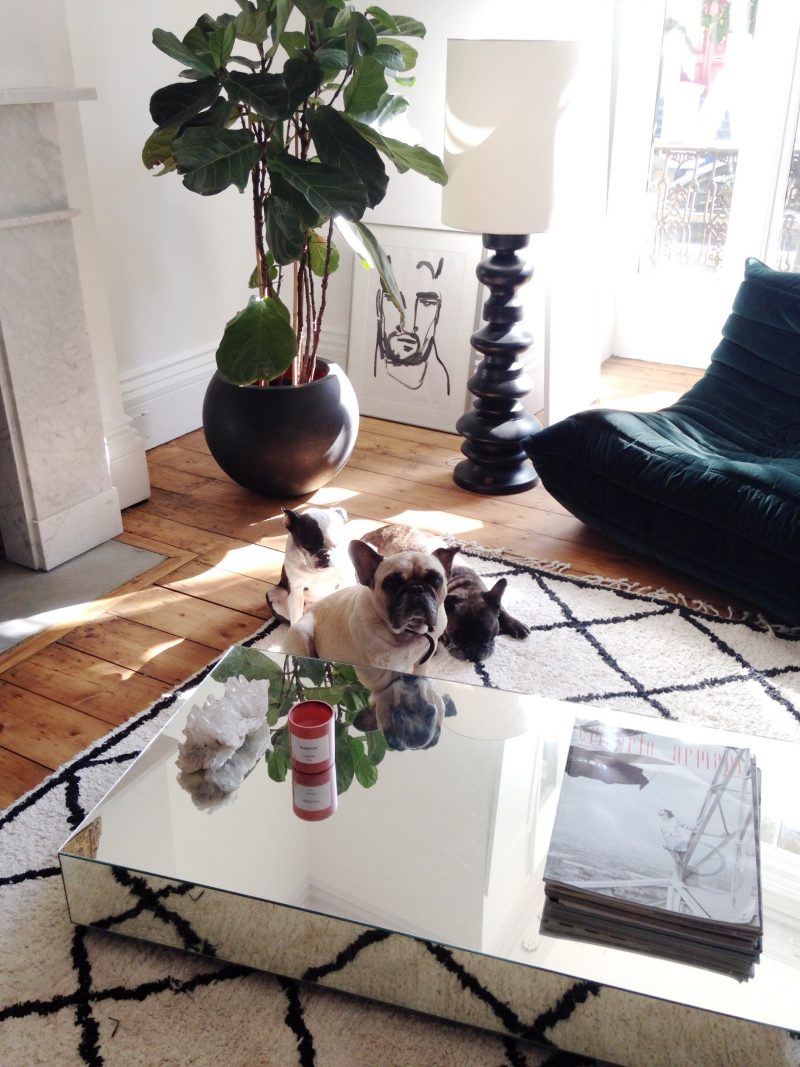 Insider truths
What's your style?
I can't really define my style as it's always evolving.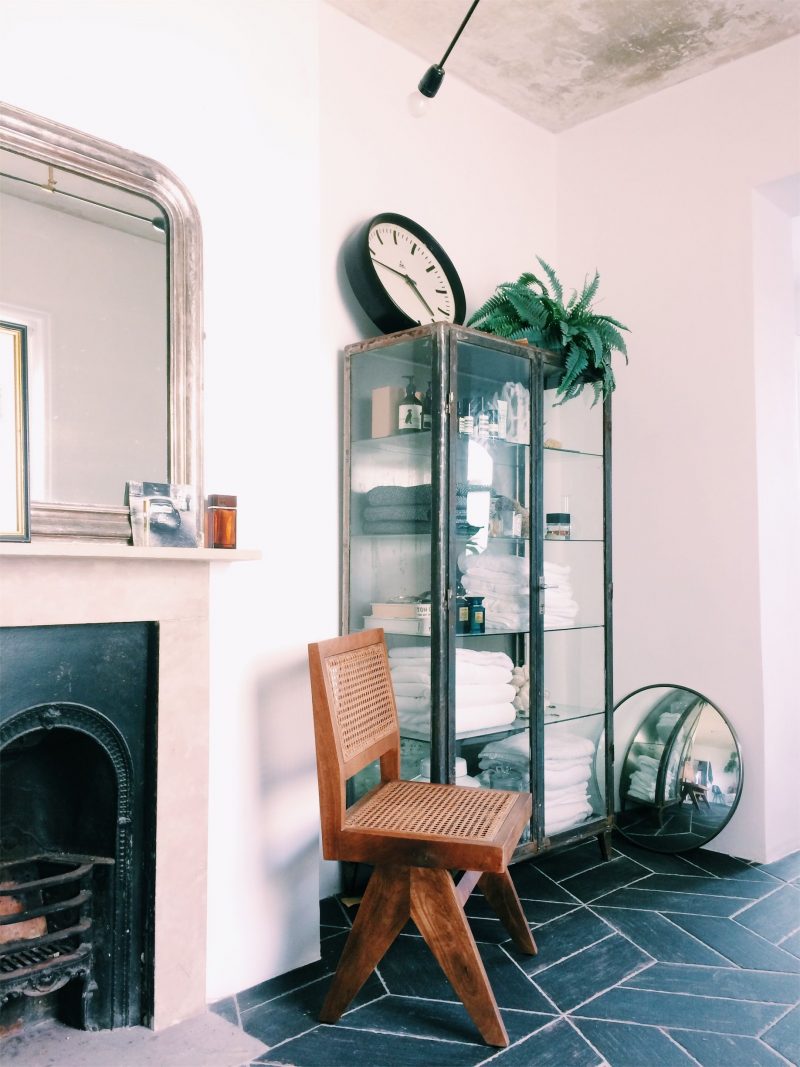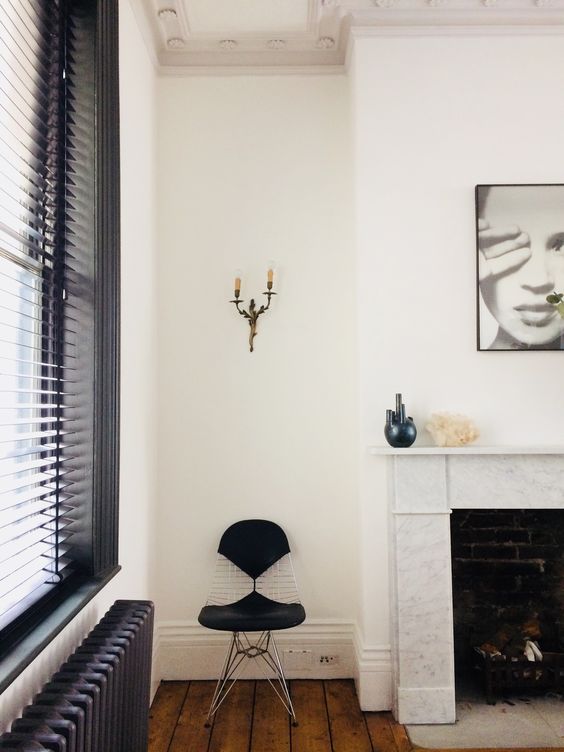 What's your favourite room? 
Probably the main kitchen. It best describes my personality. In my last house I had the very moody and now-ubiquitious dark shaker-style kitchen with beautiful marble tops. It wasn't really my style, but it did sell the house.
This new kitchen is all me and was so much more hard work to get done. Pretty much every thing about it is bespoke or hand finished by myself because I couldn't get what I wanted off the shelves. My kitchen floor is best described as Keith Haring meets African Tribal Face-Paint, which was impossible to translate to any tradesman.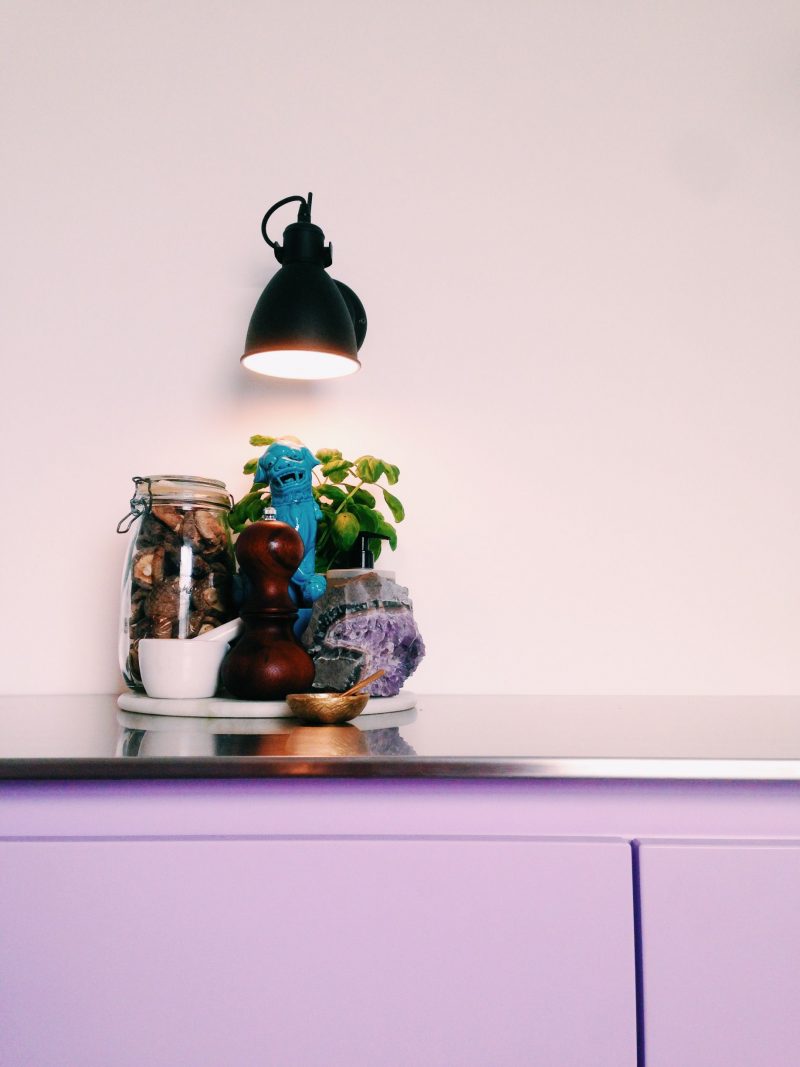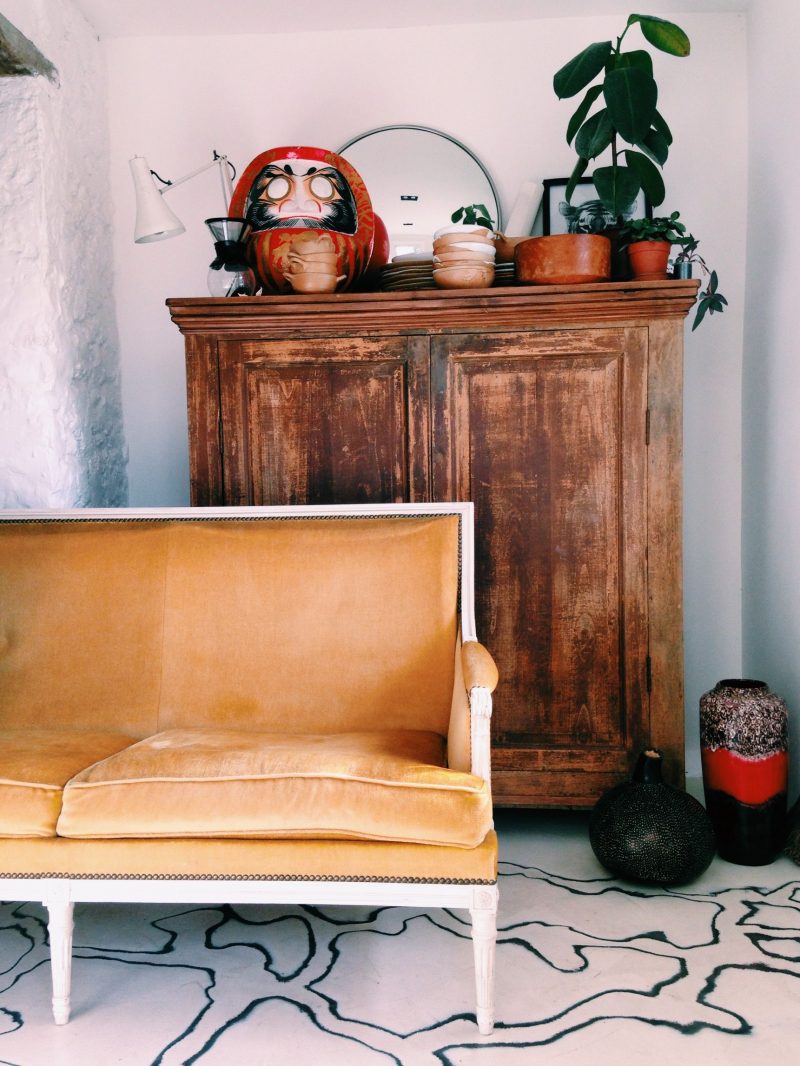 What's your biggest interior mistake? 
I had the risers & the open string on the staircases painted white rather then sanding them back to reveal a beautiful wooden staircase winding from the basement to the top floor. I shouldn't of bowed to the pressure of our flooring company saying we didn't have time to sand it all back. But I eventually got it re-done the way I wanted, so it's not really a problem anymore.
Can you tell us about an item you bought that you think you got a really good deal on? 
I bought a Japanese printed silk folding-screen about twenty years ago for £40 out of the FridayAd and had no use for it, but I kept it all these years and have just this year hung it as a large headboard above an ordinary Ikea bed after seeing something similar on Instagram.
Three items that you have in your home that define your aesthetic?
A black ink on white paper illustration of a mans face by South African artist BJ Broekhuizen, a really large chunk of clear quartz crystal, and my Pierre Jeannette 'V' type chair.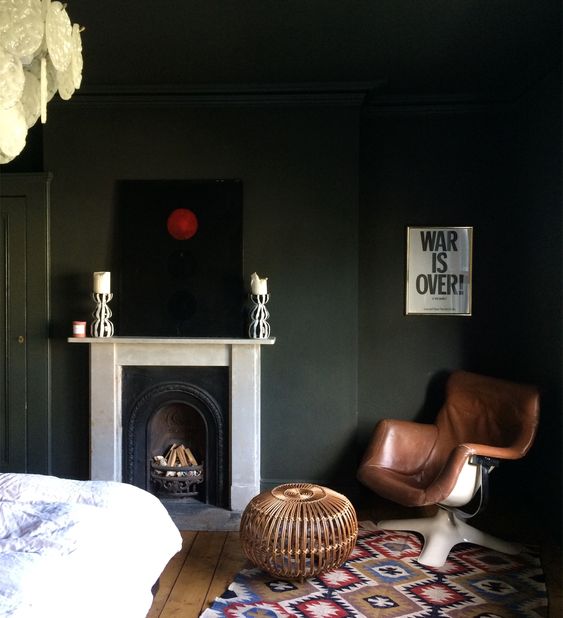 Who would be your dream dinner party guests?
Someone who can cook. someone to wash up, someone else to roll a joint and then my close friends.
In another life, you would be? … a Kardashian.
Finally, thank you so much Fred for allowing me to have a snoop around your amazing house. For more stunning pics of Fred's house check out his interview with Rockett St George And his Instagram. Note: his home is also featured in Extraordinary Interiors by RSG.