Finally, after months of dithering and faffing, I've finally got around to finishing Zachary's bedroom. Yes, I know it's been the longest revamp in history. But in my defence (your Honour) I have to say I really struggled with his bedroom and I'm not sure why? Maybe it's because I'm a firm believer that your interiors should represent you, a part of your personality. And as he's still young and his personality changes on a daily basis (bit like Jekyll and Hyde), it's hard to define who he is. Does that make sense, or does that sound completely cuckoo??
Anyways, enough of my lame excuses, it's finally finished (phew). I hope you like it!
xx
Firstly, I got Zachary involved in the process, cos let's face it, it's his room and I have to say I was quite shocked about how opinionated he was (obviously gets that from Willis). Smiling lots.
We started off with the conversation re: paint versus wallpaper. I'm not really a fan of wallpaper but of course Willis is, so I let him win this one cos I think you can get away with wallpaper in kids bedrooms (and I'll bag that win for another time…). Zachary absolutely loves animals/dinosaurs – anything with more than 2 legs. Sometimes I think he likes animals more than his own parents! So I showed him a couple of animal wallpapers and guess what, he chose the most dramatic and expensive one (not sure where he get's that from?).
Truth be told, this was my favourite by a country mile. I wanted something that wasn't going to date as he get's older and I don't think this wallpaper will.
The bedding was very kindly gifted by La Cerise Sur Le Gateau  I totally love their children's bedding. I decided to mix and match the bedding to add a little contrast.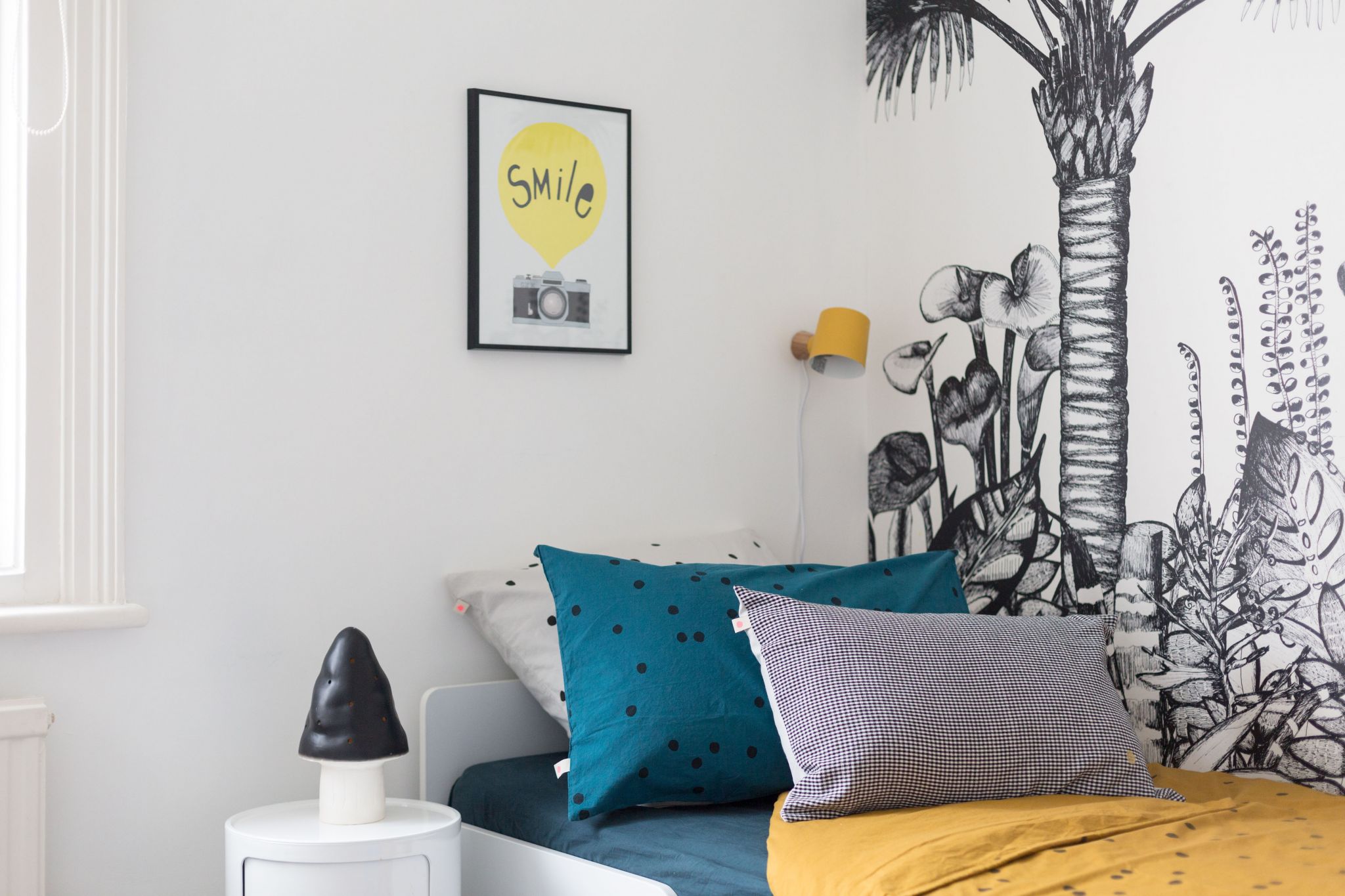 Shelving/Storage
OMG how hard is it to find stylish kids storage? Nye on impossible and I struggled to find anything I liked. And for those of you that know me, I do love a good String System so in the end we decided on some String shelves and a storage unit from Really Made Well. What I love about the String System is that you can change it around and add to it as they get older. Plus, it's a design classic so that was a win-win in my eyes.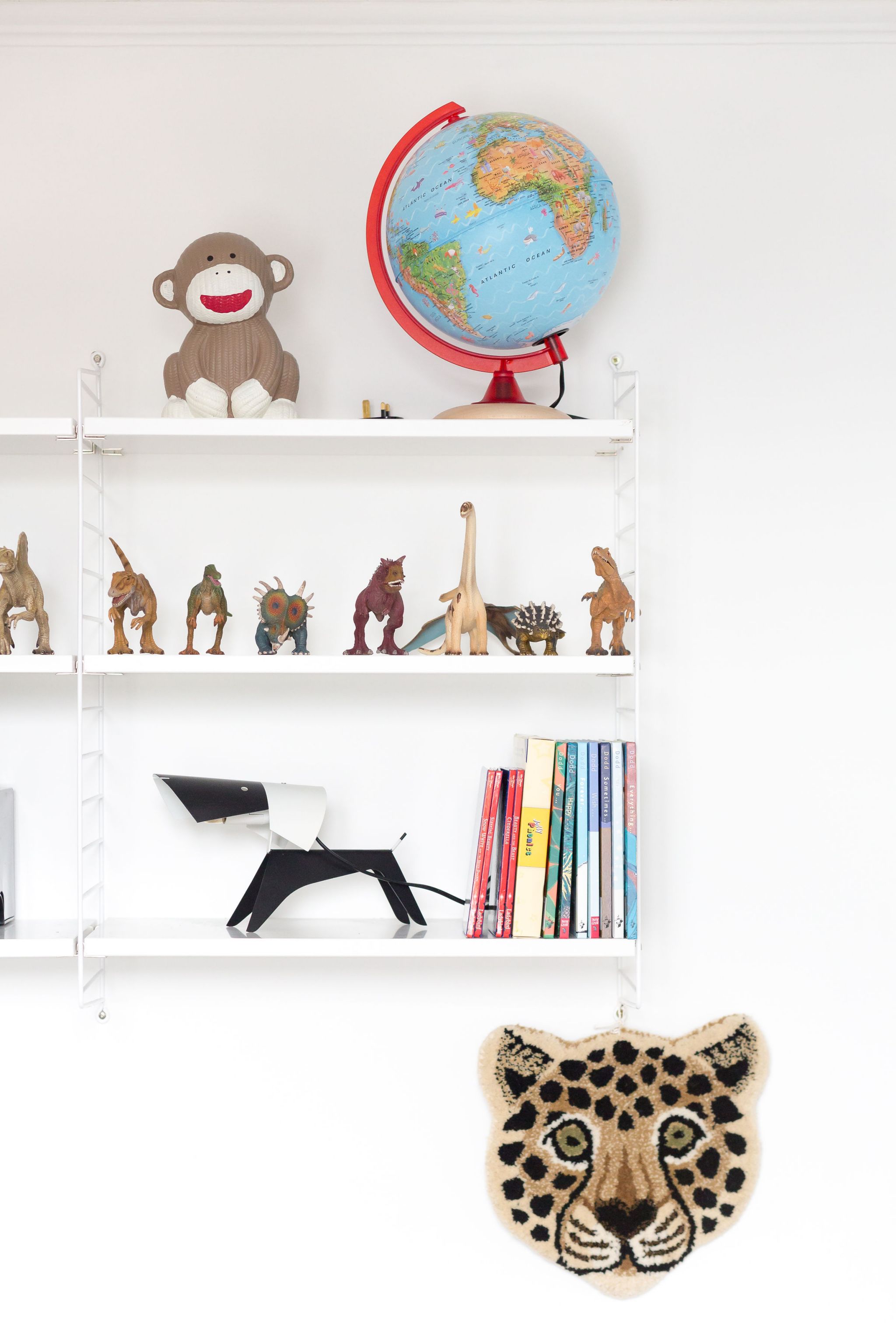 The Z sign, I actually made myself (whoop whoop!). I fell in love with Zoe Rumeau sculptured lighting, but didn't have the pennies in the bank to buy one. So I brought a vintage metal letter from Etsy cleaned it up and put some copper string lights around it. And voila, not bad for £25. The print is by Wall of Art based in Sweden who sell the most amazing art, so go check them out. And the toy basket is actually a laundry basket from Habitat.
Onto lights. I have to admit I am slightly obsessed with lighting. I've always loved mid century lighting and was very kindly gifted the George Nelson Saucer light by Nest. And it was a perfect fit for his room.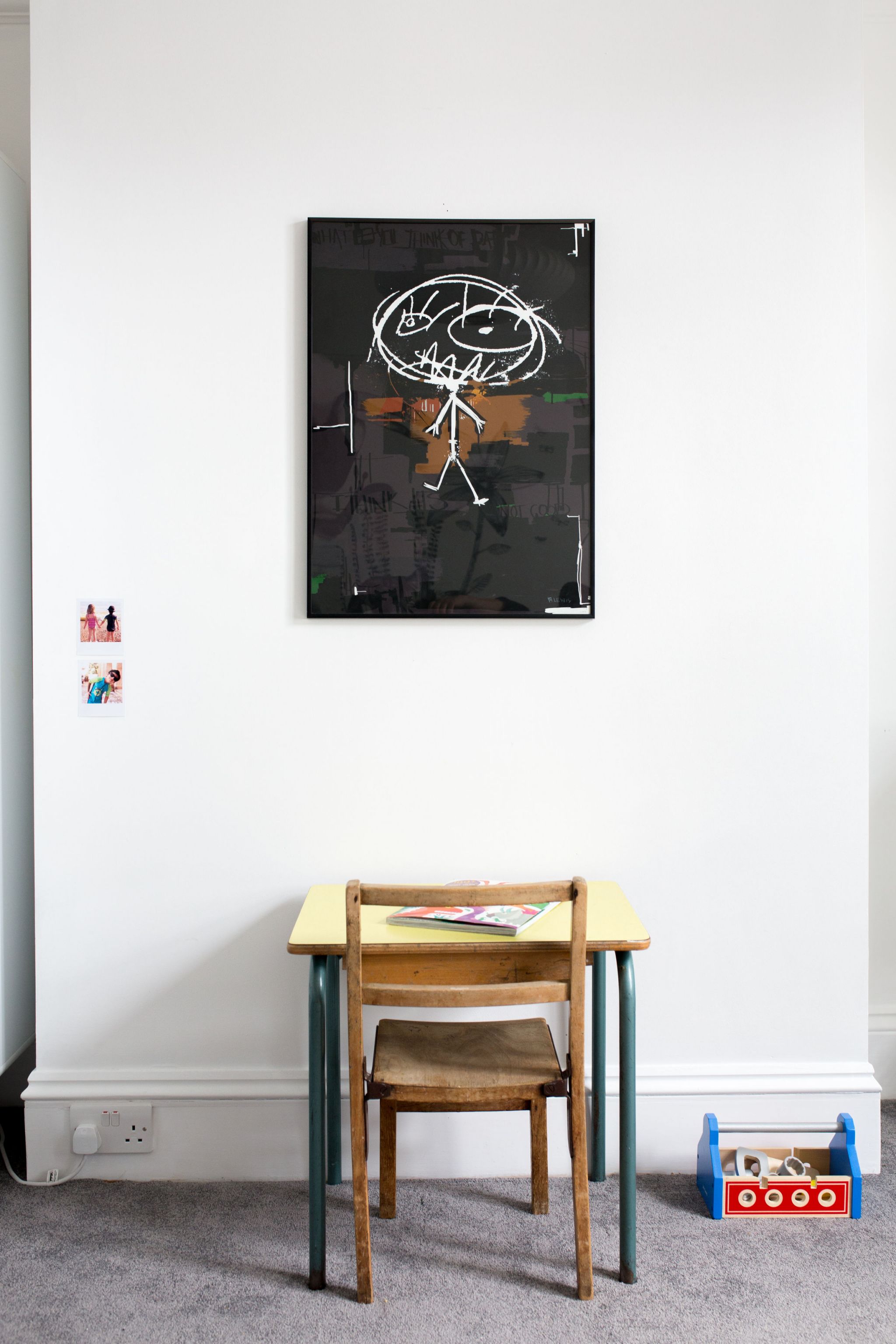 And finally, I kept Z's old vintage desk and teamed it up with an Abigail Ahern print which we've had lying around the house for years cos we couldn't find it a home.
So, now his bedroom is finished, it's now onto the next project and I promise it won't take as long as this one 🙂 x