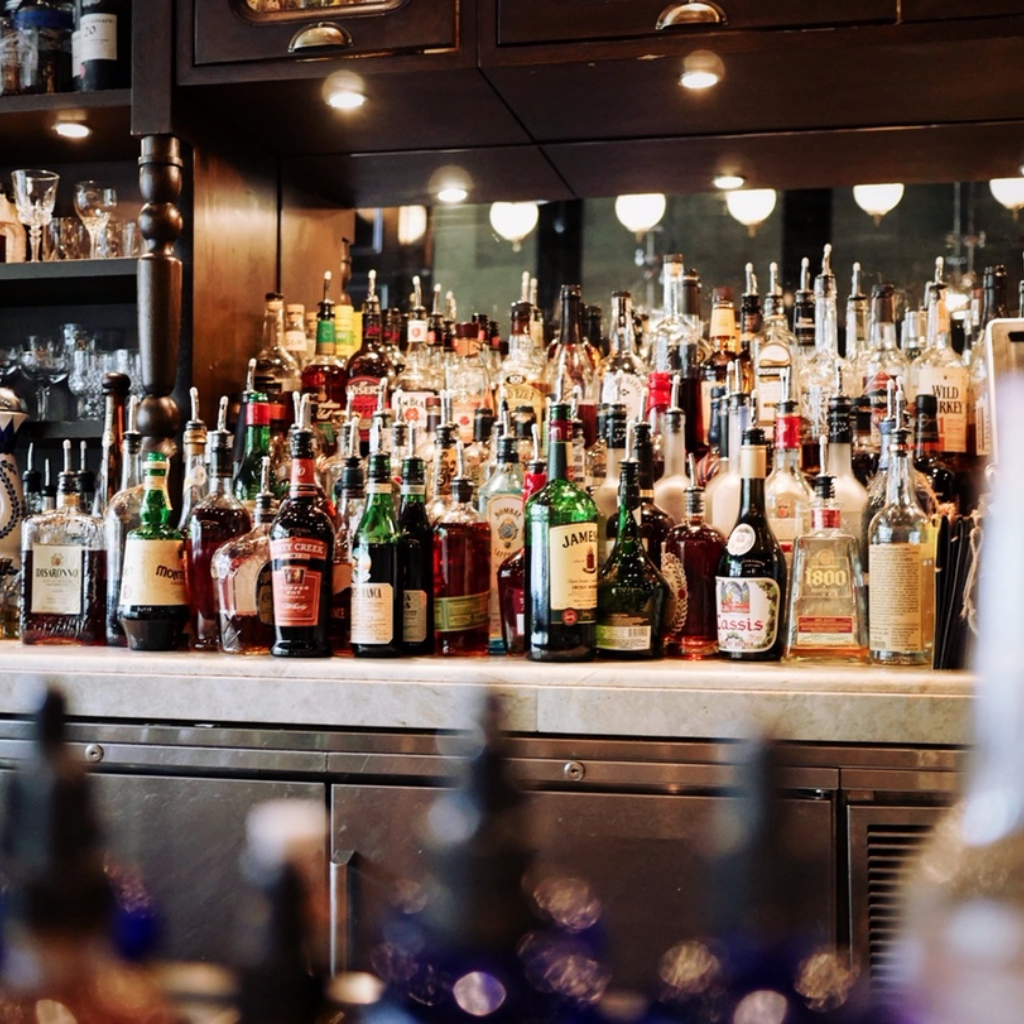 It seems like drinks carts & cabinets are definitely the thing of the moment. Everyone's on band wagon, so to speak!  There everywhere, in every magazine, interior designers and bloggers can't stop talking about them. And Pinterest is full of them. Styled to perfection. It seems like we just can seem to get enough of them.
Note:  Some retailers refer to them as trolley's whilst others call them drinks carts, but essentially they're same thing.
I remember my parents owning a drinks cart back in the 70's. It's funny the things we remember from our childhood. I thought and still do think it was the most tackiest piece of furniture I'd ever seen. Sadly, I thought my parents had better taste back then! It was a plastic thing dressed up to look like expensive wood and gold. I've hunted around their house and found it! And am pleased to share a picture of the hideous looking thing. So here's it is.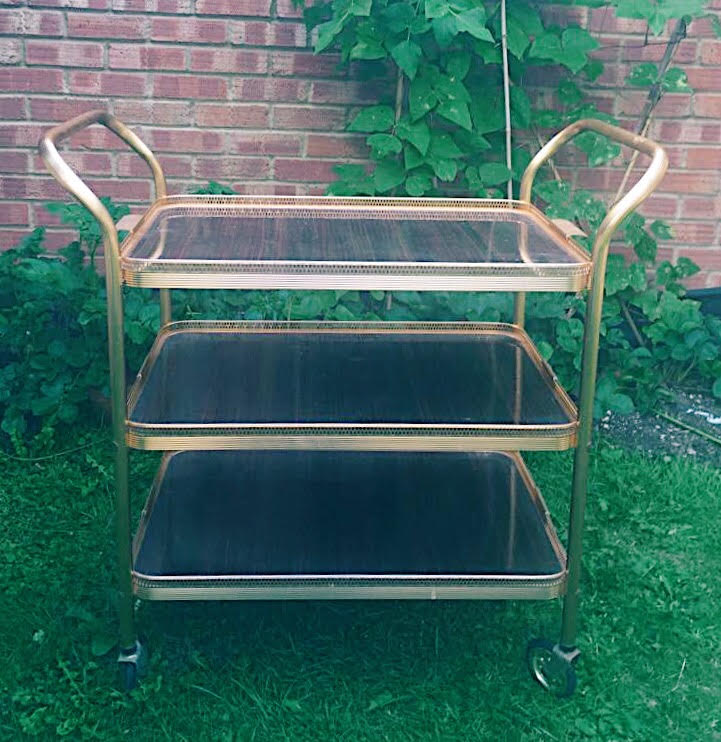 It's a far cry from the amazing looking carts we have available now.
The only issue with drinks carts is that the drinks accessories displayed on them have to look good.  There's nothing worse than a messy non thought out cart. It defeats the purpose. It's there to show off your drinks ware. So displaying your drinks items needs careful consideration. Think of it a bit like a bookshelf. Carefully placed items that look good together.
Kimberley from Swoonworthy has a great blog on how to dress your drinks cart. Check it out.
On the other hand, having a drinks cabinet is much more simpler (although slightly more expensive). You just simply shove everything in (and it doesn't have to be alcohol). Close the door to reveal a great looking cabinet. Also, it's an added bonus for those who don't want their drinks on show or let their friends know how much they drink.  A drinks cabinet is a great alternative!
So whilst, I would love to have a drinks cart at home. It's not practical when you've got a toddler running around the house. Can you just imagine the trail of destruction he'd leave behind. Broken bottles, glasses etc. Plus, Willis's whiskey collection would no longer be in existence. So for me, it's a drinks cabinet all the way. But maybe when Z's older and their still in fashion, I might treat myself to a cart.
So which side of the bar do you sit? I'll let you ponder over a glass of something, but here's a few of my favourites.
Want to make a statement?  Then check out this amazing drinks cabinet from Rockett St George  It's simply stunning!  But at £850 it's pretty expensive, but definitely worth it. Don't you think?
And for those who are looking for something a little more traditional, then this antique brass trolley from Graham and Green is perfect.
Want a classy look?  Then this Terrace Bar cart from West Elm  ticks all the boxes. Gold framing coupled with mirrored shelves, shouts Great Gatsby. How very glamorous!
And for those looking for a classic cabinet that won't date, then this art deco cabinet from M&S is just amazing! I love the gold imprint against the white, it reminds me of something you'd find in the Chrysler building in New York.
Limited with space?  Then check out the Carrello Bar Trolley by Swoon Editions at only 43cm wide this petite little thing will fit comfortably in the smallest of places. And on top of that, the price is pretty little too!
Want some more ideas on drinks cabinets/trolley's then check out Kate Watson-Smyth from Madabouthehouse who lists her top 10.