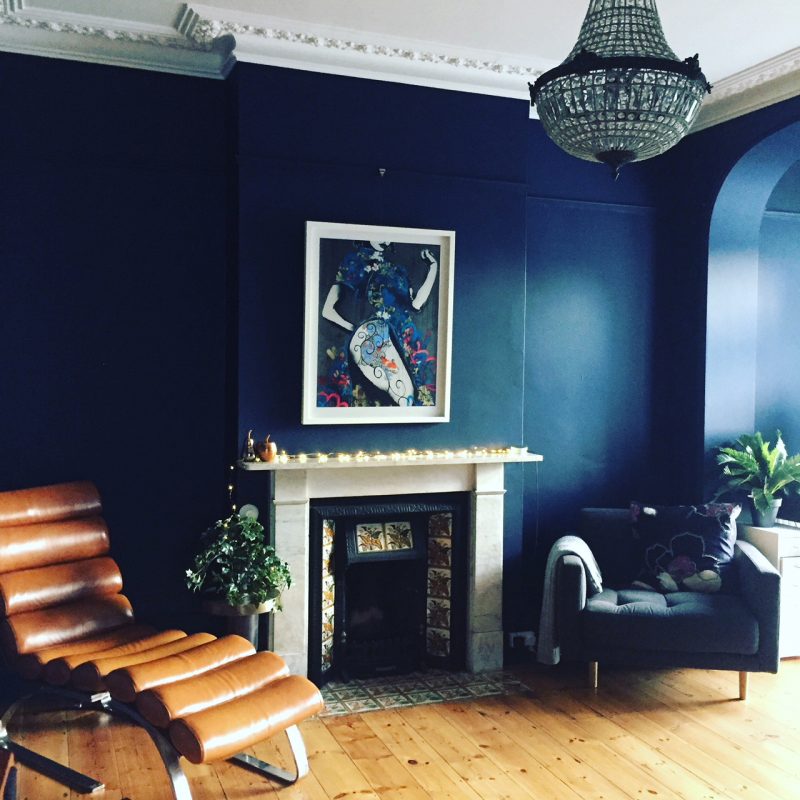 WARNING: the pics in this post are not Pinterest or Instagram worthy!
I thought I'd start the year reflecting back on some of the interior mistakes I made last year. I must admit I had a few corkers, not expensive corkers, but corkers nonetheless. But hey, we live and learn. So rather than keeping these to myself I thought I'd share some of them with you.
I'll start with the worst one first. The paint colour for our spare room. We've got a couple of dark rooms in the house, so to contrast the dark, I decided to venture to the lighter side. And boy did I get it WRONG!!
Here's a pic of the spare bedroom before, painted in Farrow & Ball's Dove Tail (excuse the mess and the random bits of furniture).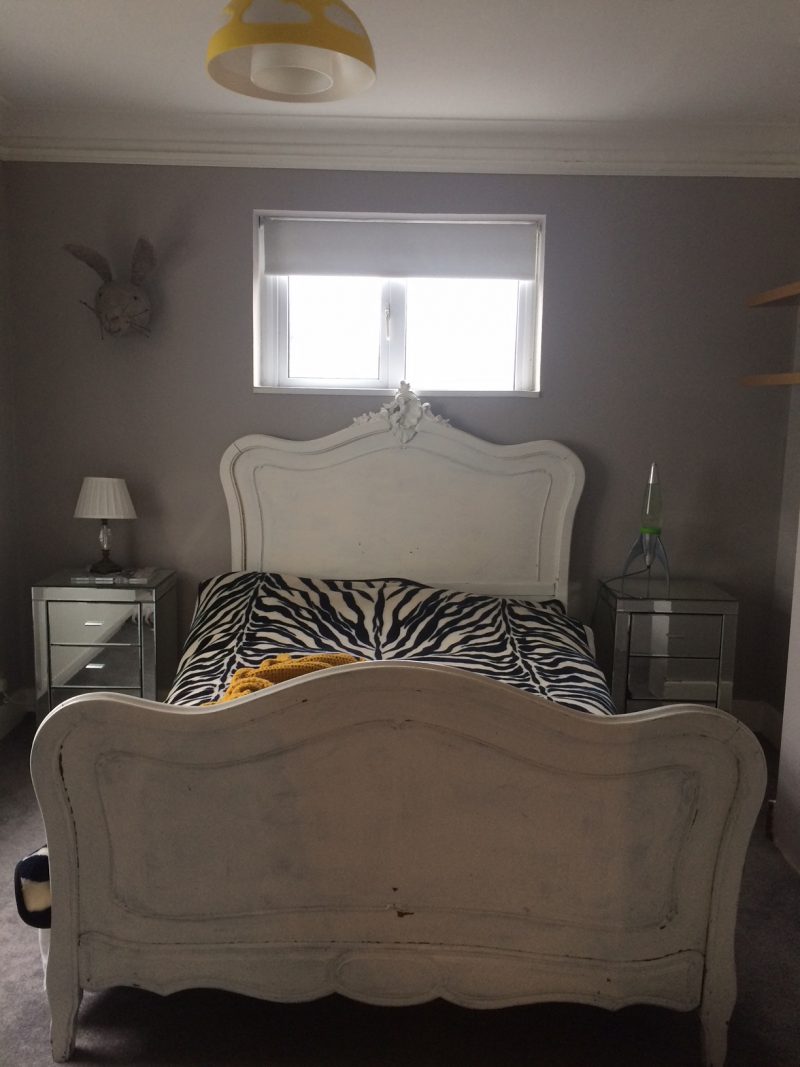 Having perused Pinterest/Instagram for some inspiration I thought hey why don't I go for a coral colour. What on earth was I thinking?? The colour I chose wasn't coral at all. More like terracotta (Note: there's nothing wrong with terracotta if you live in the Mediterranean, but we live on the south coast!!). The minute it was on the wall I knew it was wrong, but I was hoping (more like praying) it might dry lighter? Can paint dry lighter? Who was I kidding. So when it was finally finished I hated it (and that's putting it mildly). But what was Willis going to think? OMG he's gonna frigging kill me. I was dreading when he came home.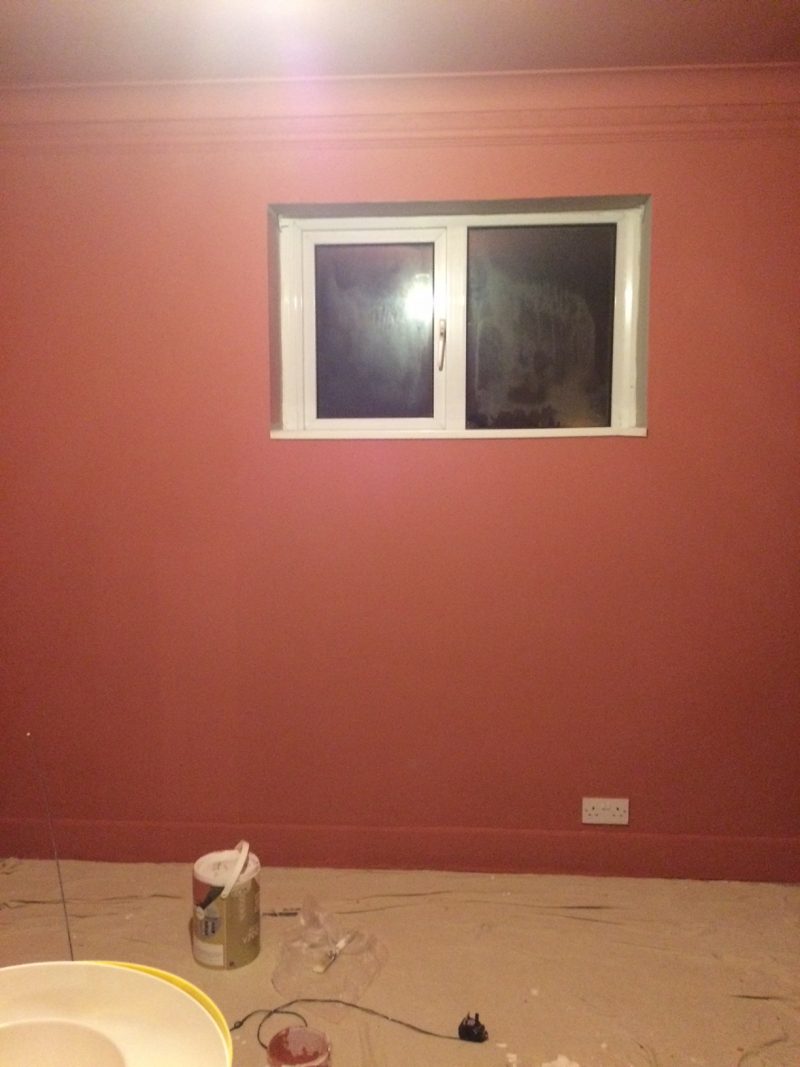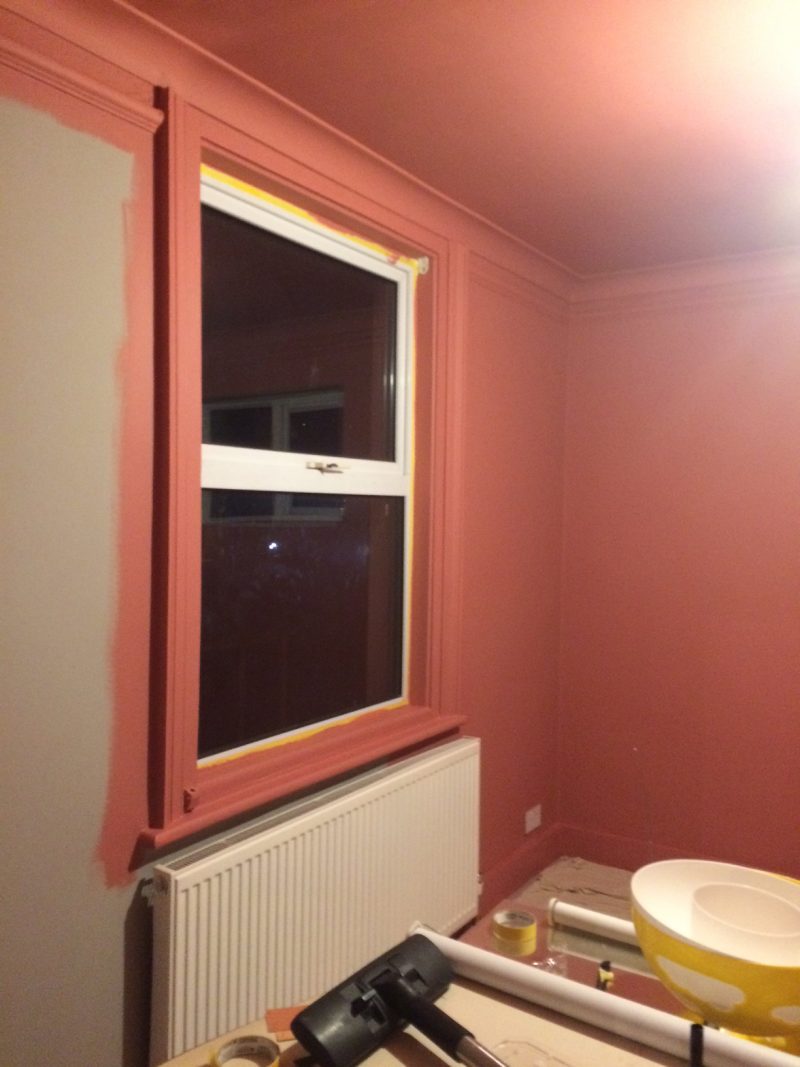 And Willis's response was "What on earth were you thinking? Looks like I've just walked inside a pigs stomach!". And for once I wasn't going to argue. And that's when the tears really started. Mine not his. I knew it was wrong and Willis just kindly confirmed it. So it had to be changed and within 48 hours I'd chosen Abigail Ahern's Mott Blue and finally the room was painted in a colour we both liked. Phew!!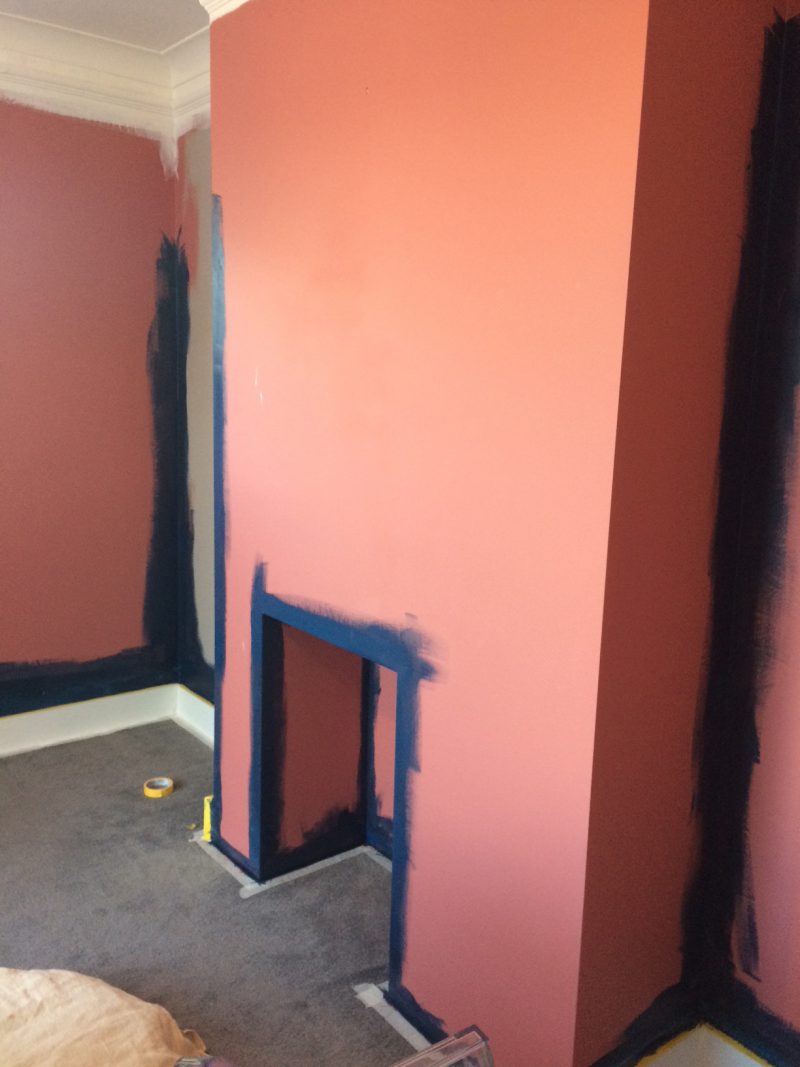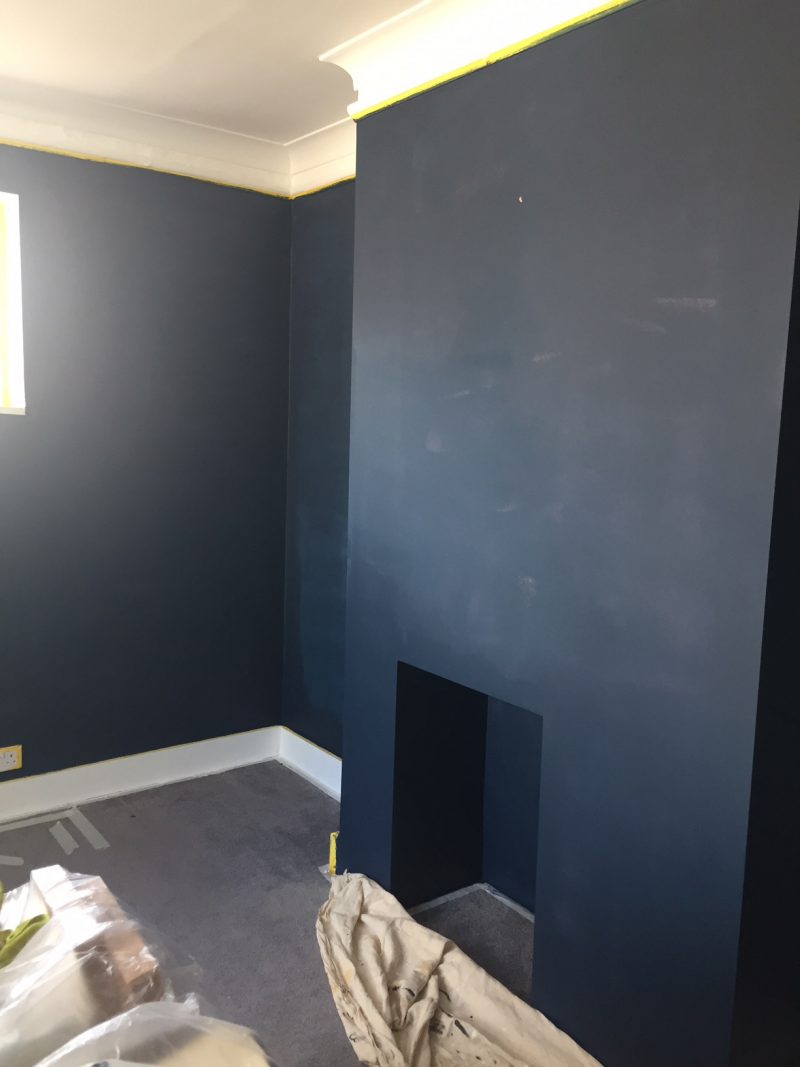 And onto my next paint disaster, the study. Again, I had been seduced by Pinterest and Instagram and decided go for something different. Please see pics before and ignore the mess. We don't have a garage so our study became a dumping ground for all things that don't have a home (please don't judge).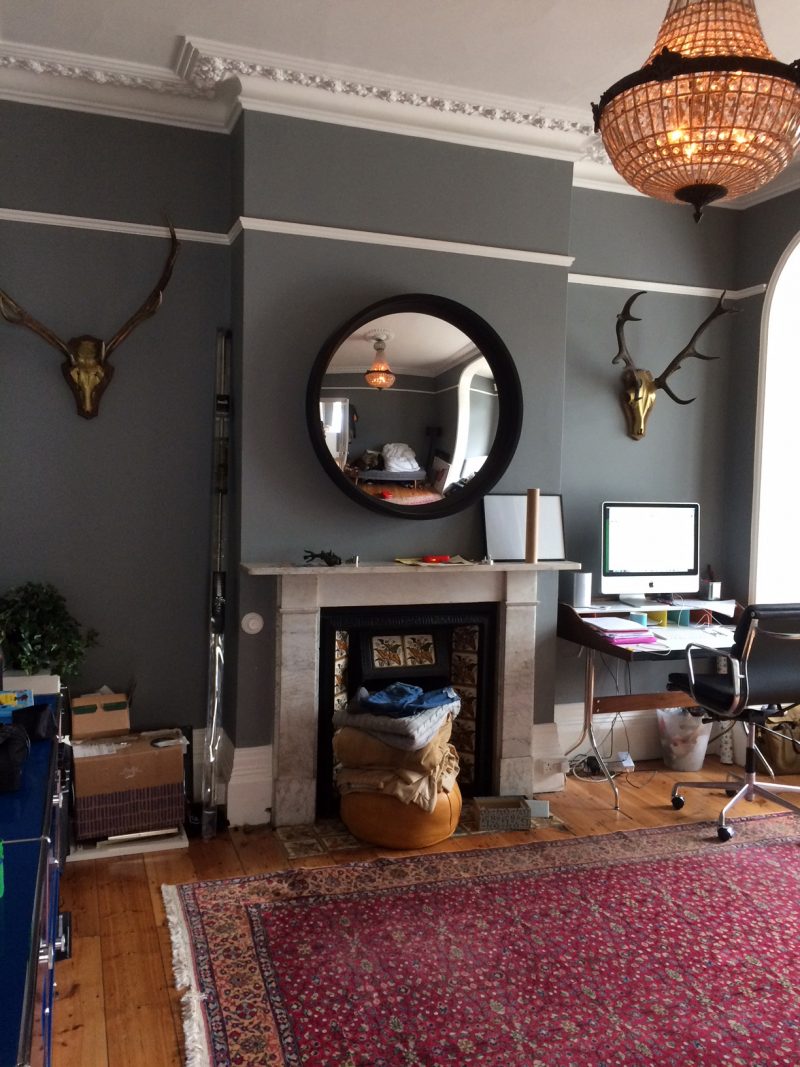 So it went from Farrow and Ball's Plummet to Abigail Ahern's Mulberry. Again, what was I thinking? Whist it looked nice in other people's houses. It just wasn't right. Seriously, Willis was definitely going to kill me this time!! But funnily enough Willis loved it. What was all that about? I hated it. He loved it. Who was going to win?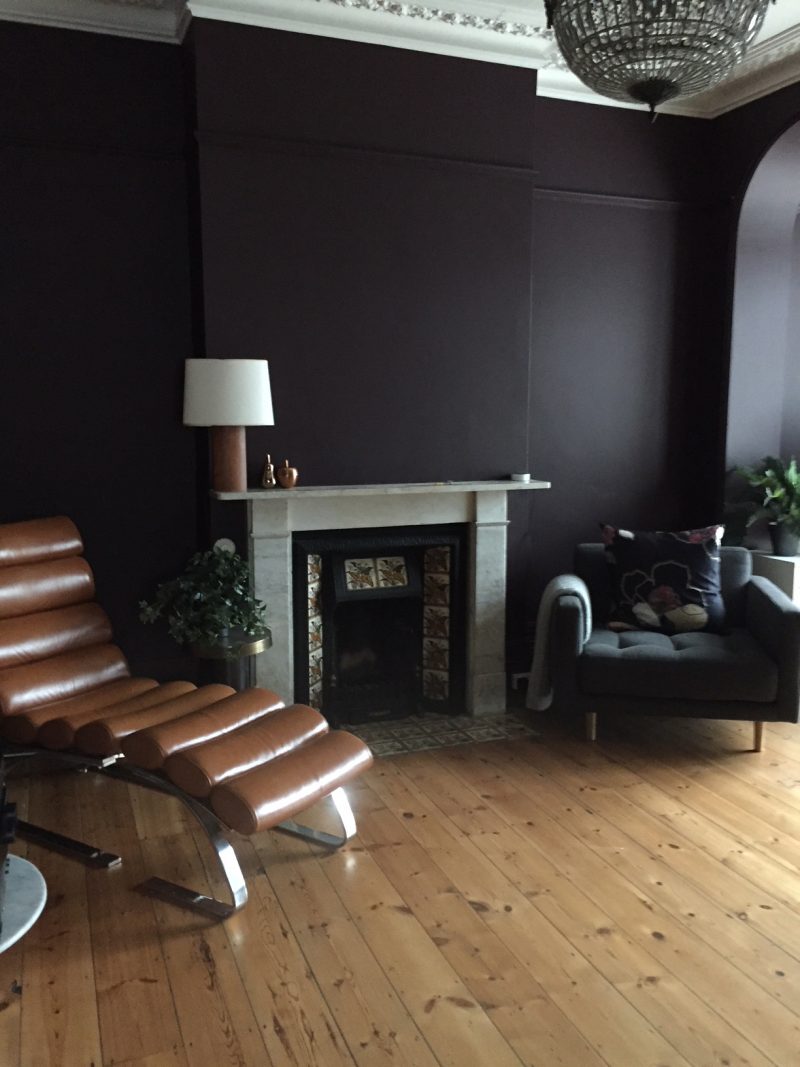 In the end I think Willis gave in cos he couldn't bear anymore tears (and the drama). So we finally agreed on another navy colour and within 5 days the dull looking mulberry room was painted in navy (Valspar – Night's Blue Arch). And finally I can breathe! Now smiling!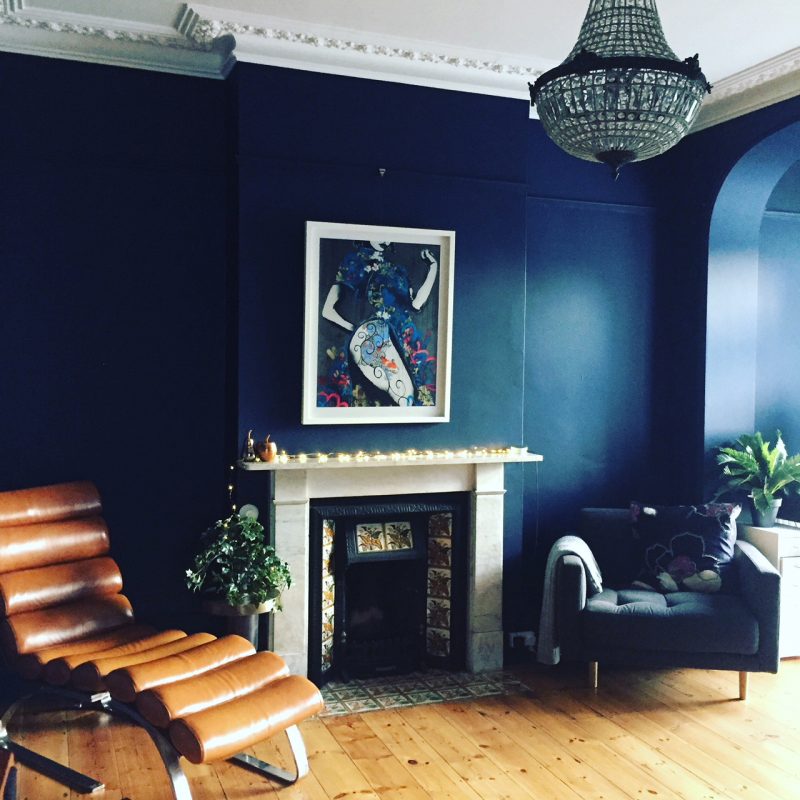 And to end, let's not forget the rug debacle! And for those of you that have read my post on rugs you'll know that I ordered 4 rugs (in a space of a month) and all delivered to Willis's office. Trust me when I say he wasn't impressed. Especially when his team starting asking him if he was opening a rug shop? Smiling lots! All 4 rugs were delivered and all 4 returned! And I've now been told by him in doors, NO MORE RUGS!
So lessons learnt.
Trust your own instincts and don't get seduced by images on Pinterest and Instagram.
Let your personality become part of your interiors not anyone else's. Otherwise you'll end up creating a style that isn't really you.
Be creative, be honest and most importantly be you.
PS.  I'll be posting my spare bedroom and study reveal soon! xx