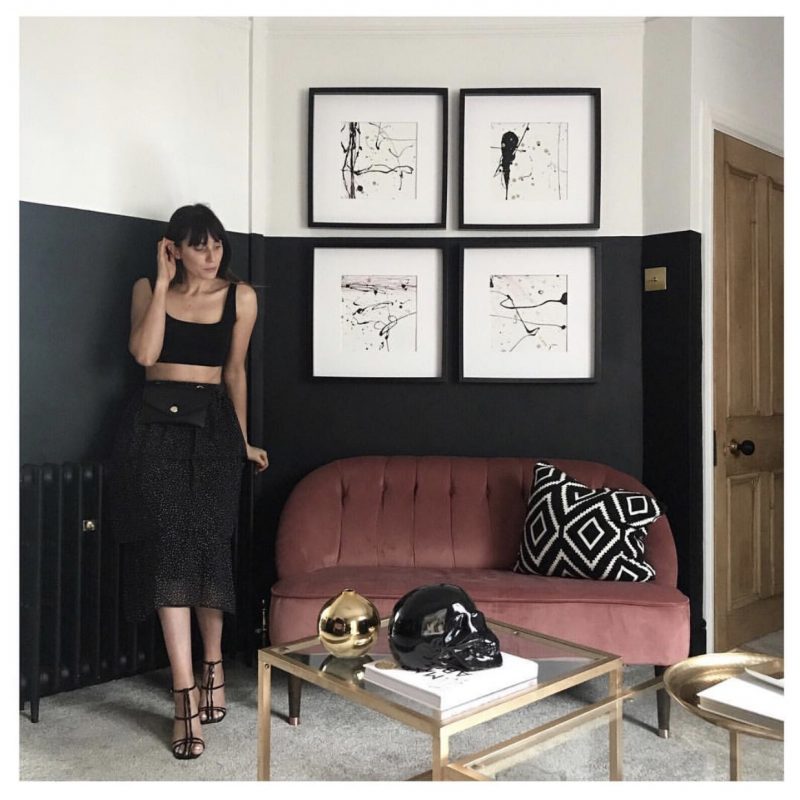 Happy New Year to you all. I know it's been a while, but I'm back and I'm so happy to showcase one of my favourite Instagrammers for my first post of the year, Thehousethatblackbuilt. Chelsea was one of the first people I started to follow, I loved her enthusiasm for all things interiors and her love for DIY (something I'm not very good at). I've since seen her grow her Instagram following from 4,000 to almost 20,000 followers (in less than a year). That's bloody amazing, so huge congrats Chelsea! And to add to the mix Chelsea has to be one of the nicest and most genuine people on Insta. So what's not to like??
So here she is, the super glamorous lady behind The House that Black Built.
Hope you enjoy xx
Home profile
"My name is Chelsea and I live on the Shropshire/Cheshire border with my husband Mr S, our big black cat Loki and the newest furry addition the family, baby Rain.
I work full time as a Conference Manager and also have a part time job keeping books for an electrician. They both keep me busy but neither feed my creative hunger like the house – and Instagram! Any free time is spent on the latest DIY project, curating my Instagram feed or binge watching the current Netflix obsession (my other love) with (my true love) Mr S.
We live in a three bed (one bath) semi, described as a 'Victorian Villa' in the listing which makes it sound much grander than it is! We instantly fell in love with the house on the first viewing, due mainly to all of the original Victorian features".
Your style
"We've self labelled it Modern Victorian but I'm not sure if that suitably describes it? We like to bring a more contemporary style whilst still being sympathetic to the age of the property and all of its original charm. We prefer a more minimal aesthetic, monochrome colours – lots and lots of black of course – but then also a few surprises. I recently did a home tour and I had so many messages to say that the house had so much personality and that's what I like to think we bring. A little bit of ourselves".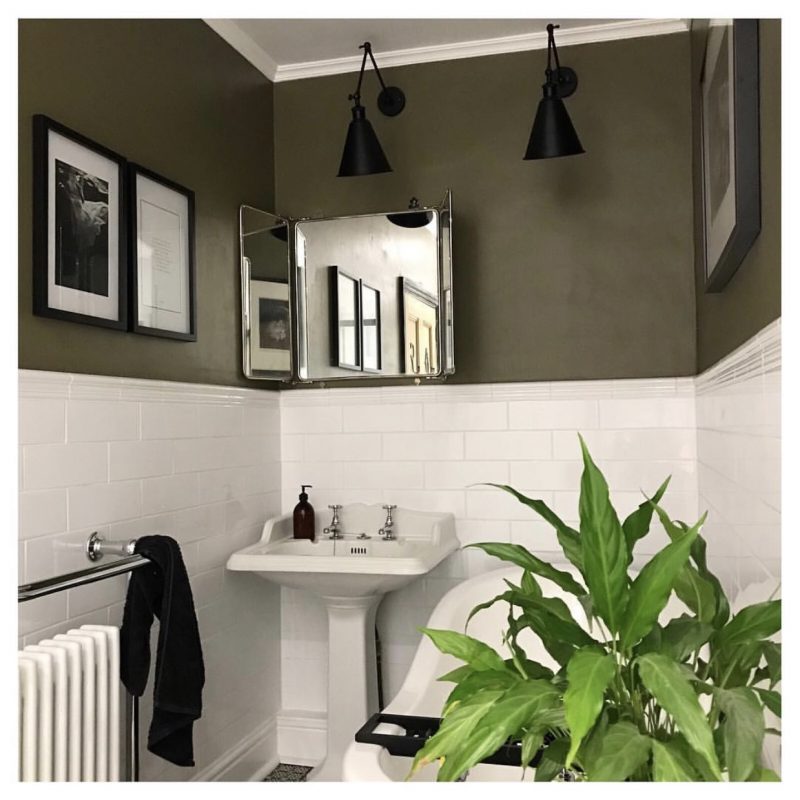 Insider truths
What's your favourite room?
"It changes depending on my mood, the light and which room is clean haha. At the moment it's between The Sad Room and the kitchen, but then when the light hits the stained glass just right, it's definitely the hall and stairs".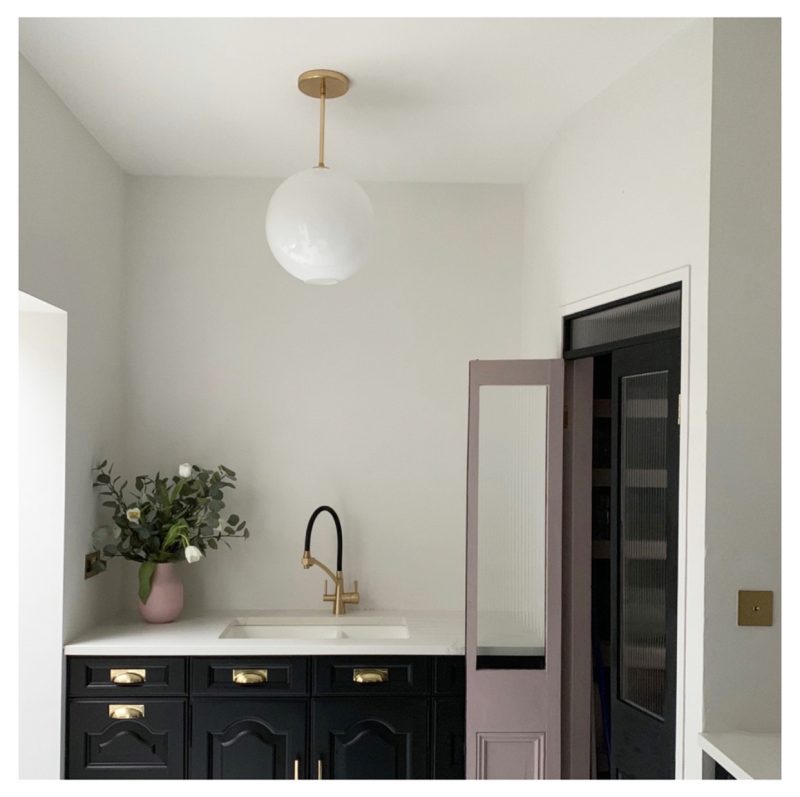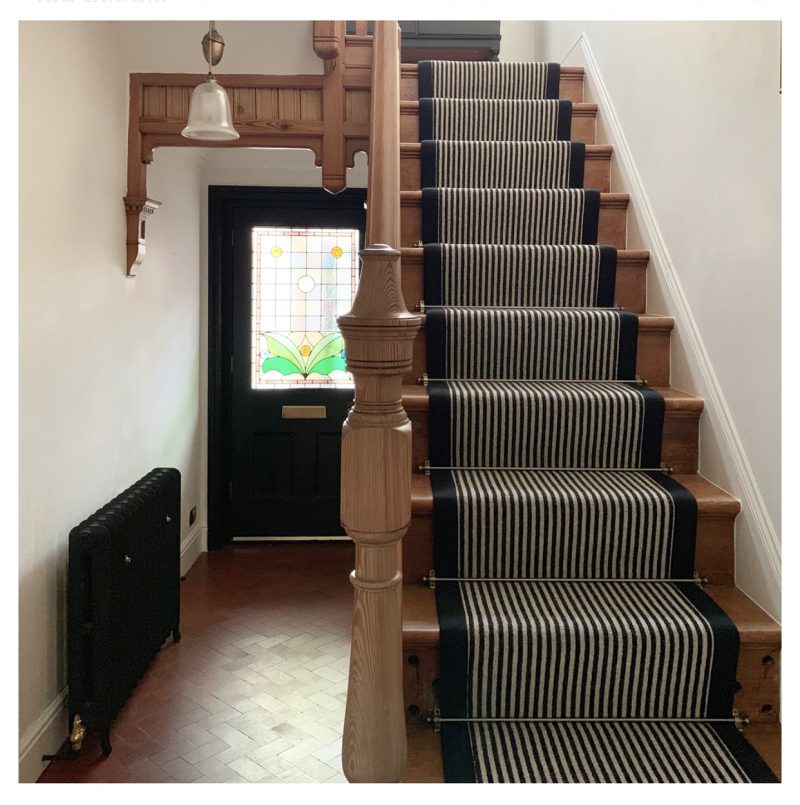 What's your biggest interior mistake?
"Ugh there's been so many! I think not finding our style before we started decorating is definitely one of them. We've re-done a few rooms because we just jumped straight in and did what everyone else was doing. Now our style is much more considered and personal and us. Oh and not having brass fittings in the bathroom. That pains me everyday".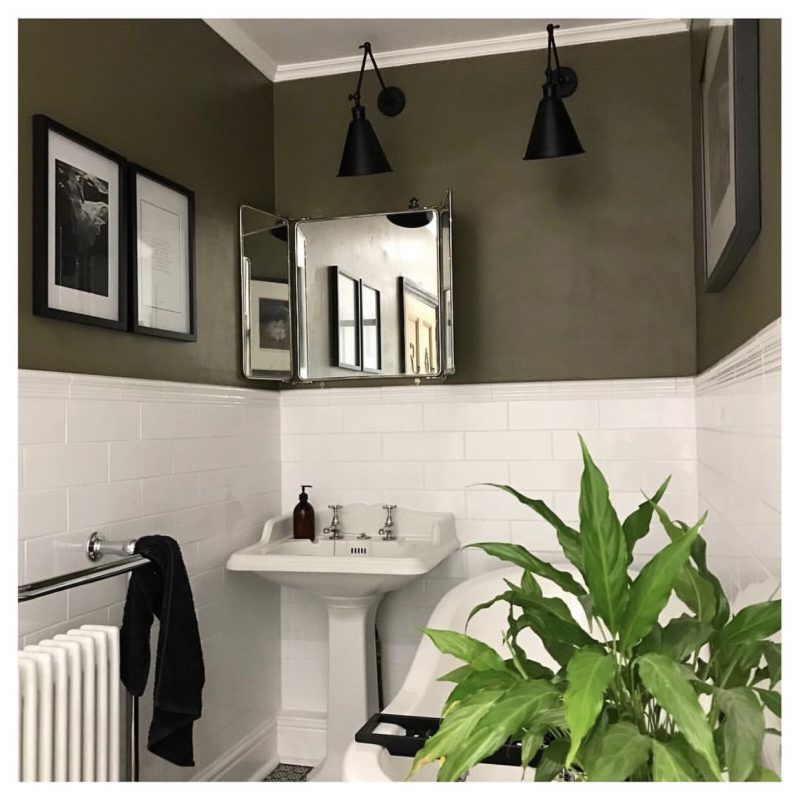 What's your guilty pleasure?
"Aside from stalking incredible homes on Instagram, being lazy. I love doing nothing  A duvet day is my idea of heaven".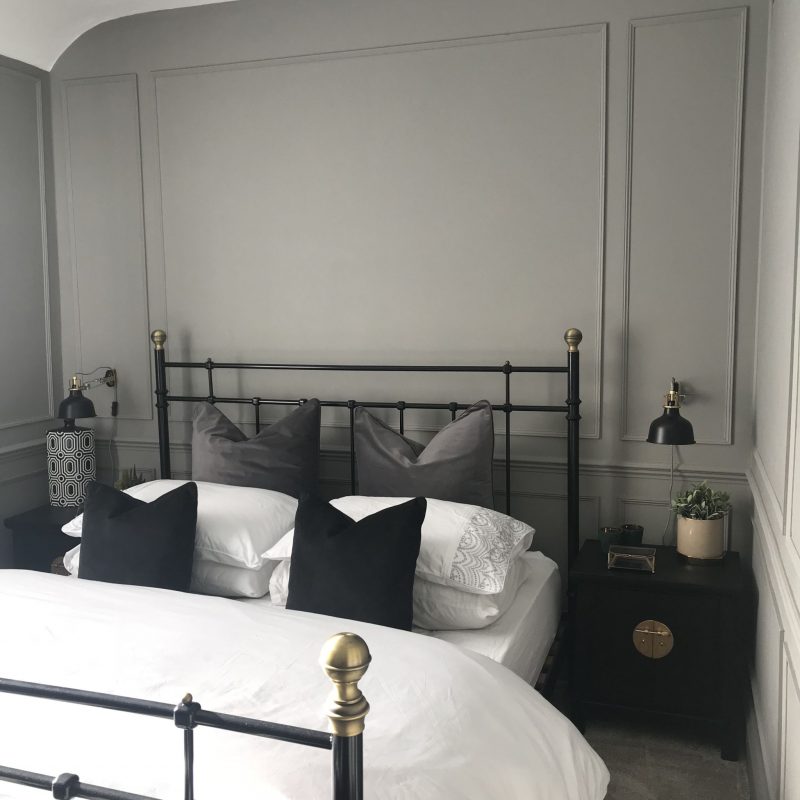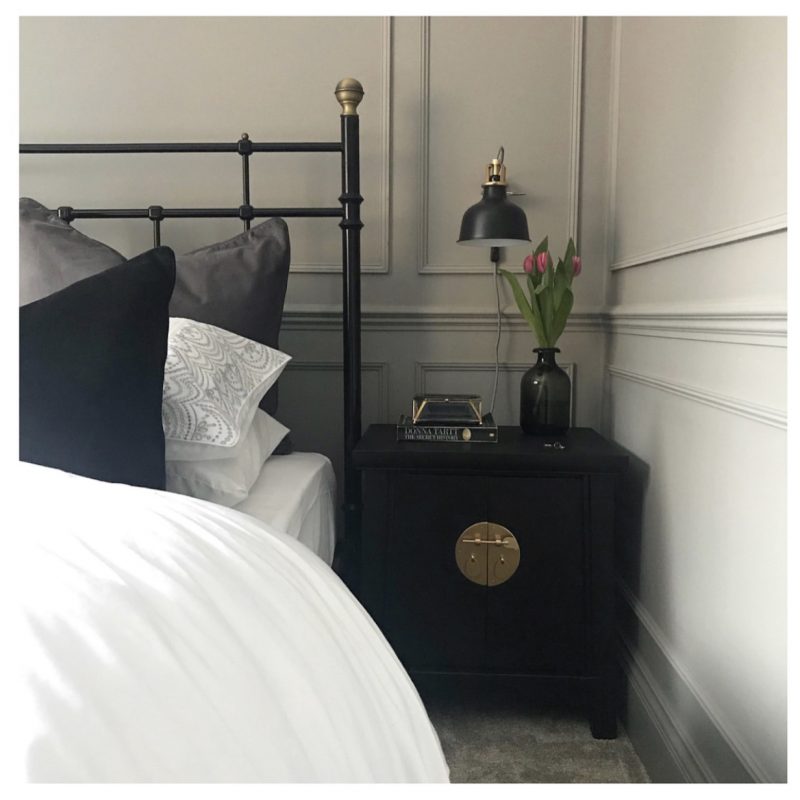 Which 3 interiors from your home would you take to your own desert island?
 "Ok I love this question and I can't not be practical so:-
1. The pink pantry: it's full of food and I'm certain I wouldn't do very well having to fend for myself
2. The four poster bed: sand in your knickers is no fun and I'm sure I could fashion a canopy to keep my pale skin out of the sun
3. One of our huge marble fireplaces – complete with greenery garland of course: for cold nights, cos everywhere needs a bit of greenery right?"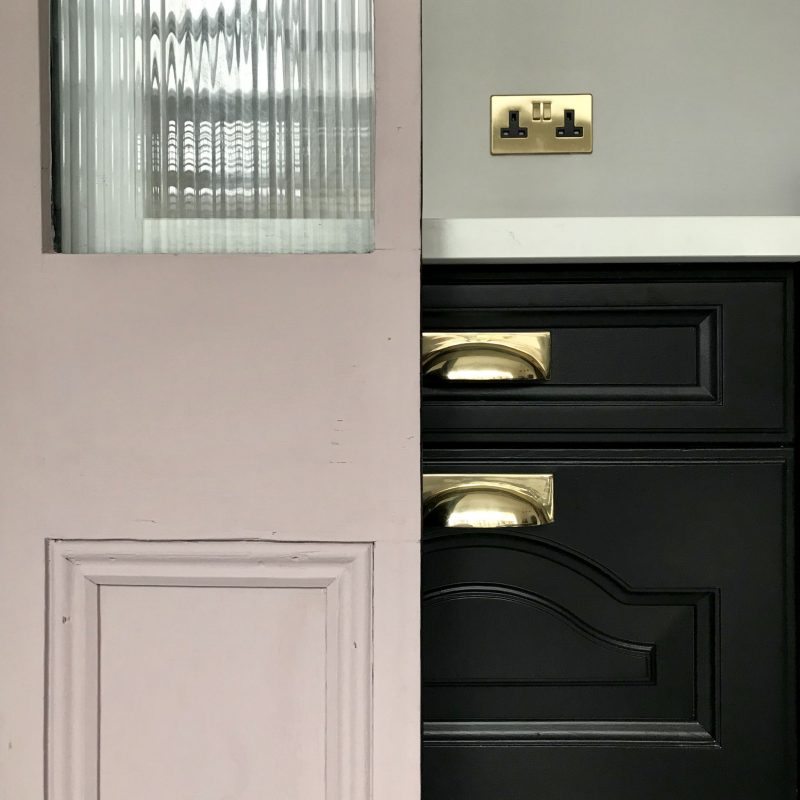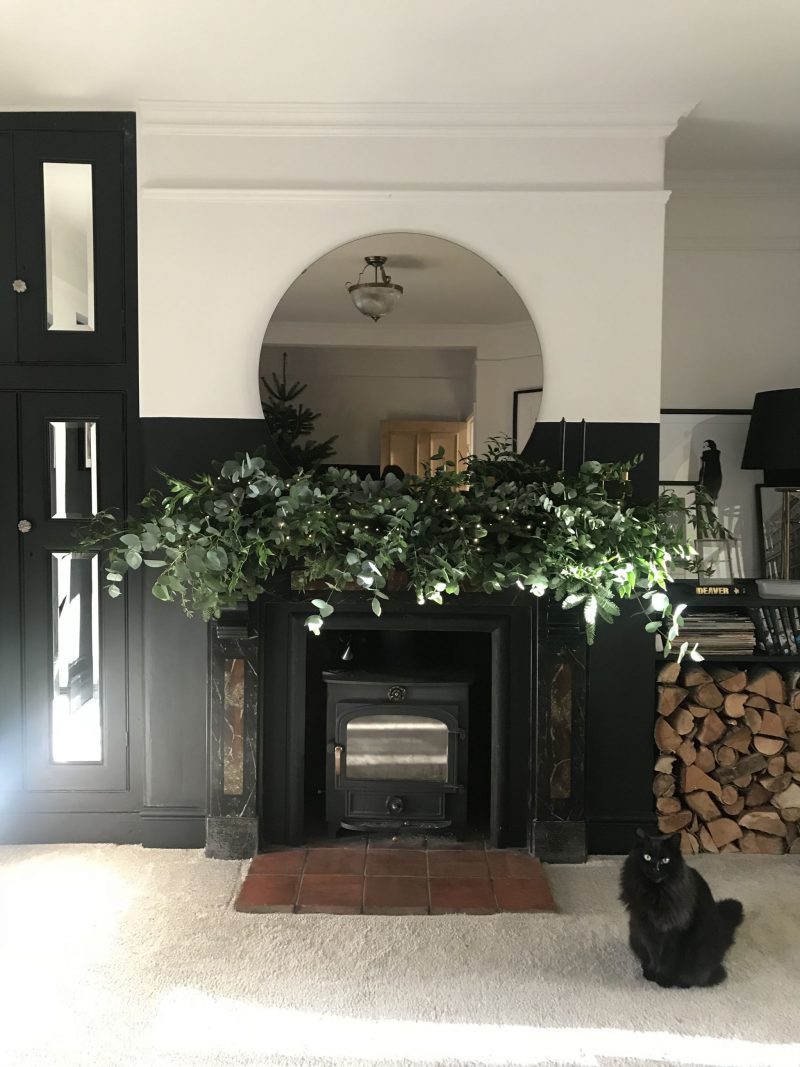 Which Instagrammer's house would you really like to live in?
Eyeswoon or Susannahhemmingsstylist . Athena's (@eyeswoon) home is exactly as I would have ours if we had money. Her style is timeless, a perfect blend of modern and tradition and in New York. And Susannah's is just a monochrome dream. A grown up version of my own style. I'd love to go back and start again and just recreate what Susannah has done in my own home.
If you could own any piece of designer furniture, what would it be?
"It would have be lighting. I don't often look at designer pieces because I know I can't afford them but if I was going to spend the money it would be on a really statement light. I find that seriously wow lighting is really hard to find on a small budget, everything else you can fake (or make)".
What's next for you?
"In terms of the house, finishing off the kitchen and starting the living room and maaaaaaaaybe a loft conversion? In terms of social media, 'hopefully' starting a blog. I've been overwhelmed the past few months with how much our account has grown and the opportunities we've had to work with amazing brands. I'd love to take that further, so 2019 is definitely about growing that!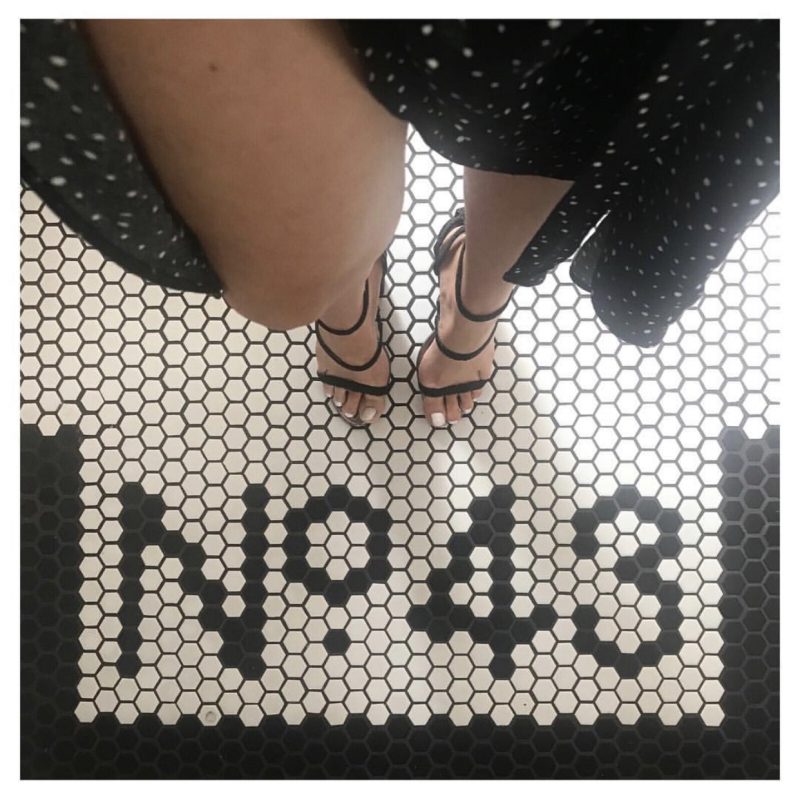 Want to see more, then check out Chelsea's Instagram page you won't be disappointed. x
All images credit: Thehousethatblackbuilt