I first came across Suszi's Insatgram when I noticed we had the same chandelier and I've been hooked ever since. I totally love Suszi's house and I'd like to say we've got similar taste but her house is waaaay nicer than mine. She's a vegan and so is her house. I know it's hard to believe but it's true. She's won Vegan Home Award in PETA's vegan homeware awards and her house has also been featured in Living etc. Is there anything this woman can't do? And you know me, I wanted to find out more about the woman behind these amazing squares, who is she? What does she do? Where does she get her inspiration from?
So here she is the amazing, super talented lady, Suszi Saunders.
I hope you enjoy xx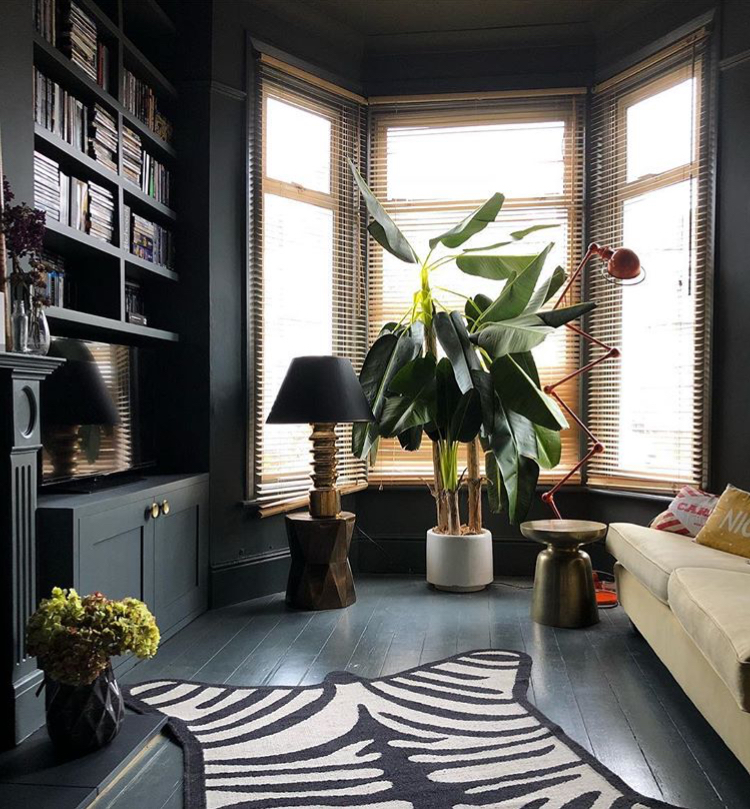 Brief Biog
"I set up my Instagram account 18 months ago to document our house renovation and it's pretty much evolved organically from there, as I didn't have a particularly clear idea of what I wanted at the beginning. We bought a four bed Victorian terrace in South East London and I live here with my husband Nat, son Teddy and tortoise Linus. We shall be joined by baby boy number two in February and we are extremely unprepared. Eek! Problem is, we turned our four bed house into a three bed, because the bathroom and 4th bedroom were best suited for a family of mice, so we knocked the wall down to create a family bathroom. Therefore the 'nursery' will be doubling up as a spare room and a study until we can afford to convert the loft. Sorry kid!
I have a passion for dark, inky walls mixed with metallics and vintage accessories, but I also get bored quickly so who knows how my style will change in the near future. One important aspect of my interior style that is here to stay however, is ensuring that all new purchases and decisions fit in with my vegan lifestyle. This means no wool, no leather, no animal skins, no silk and no feathers. It's been tricky sourcing vegan-friendly homewares but things are changing and it feels great to have a home that is finally beginning to fit in with my ethics".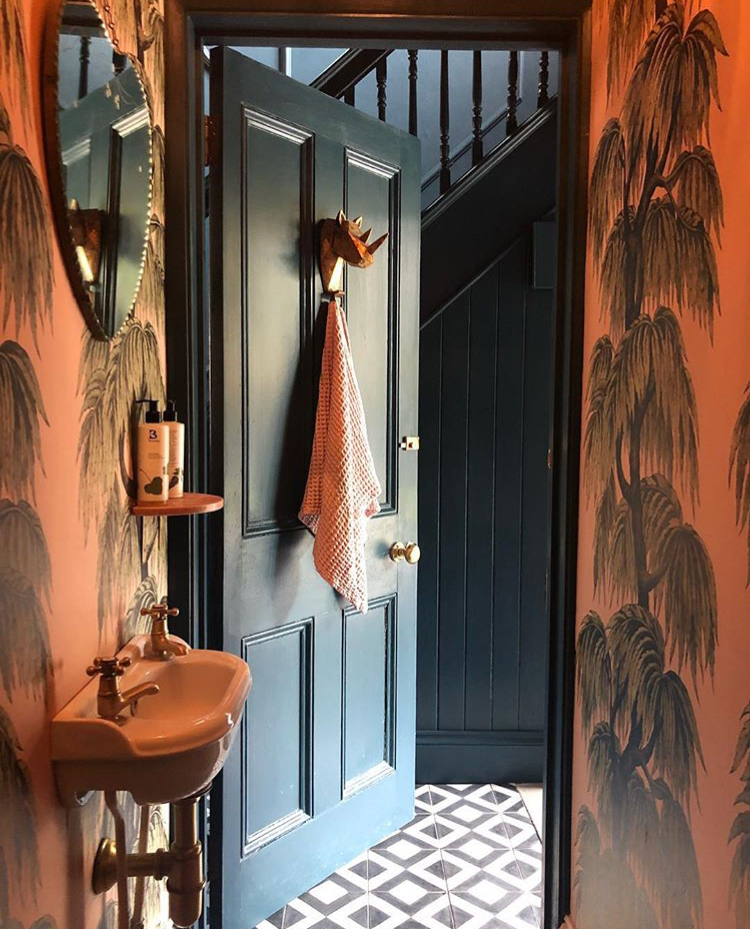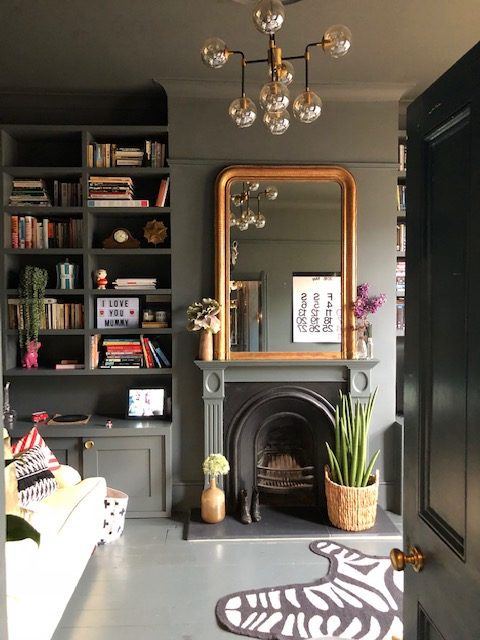 Insider truths
What's your favourite room?
"The bathroom. It's everything I hoped it would be. Dark walls, antique chandelier, brass fittings and a huge cast iron bath. The bath cost a bomb so we offset that with cheaper tiles. I'm not actually much of a bath person, so we also managed to sneak in a large double shower for me".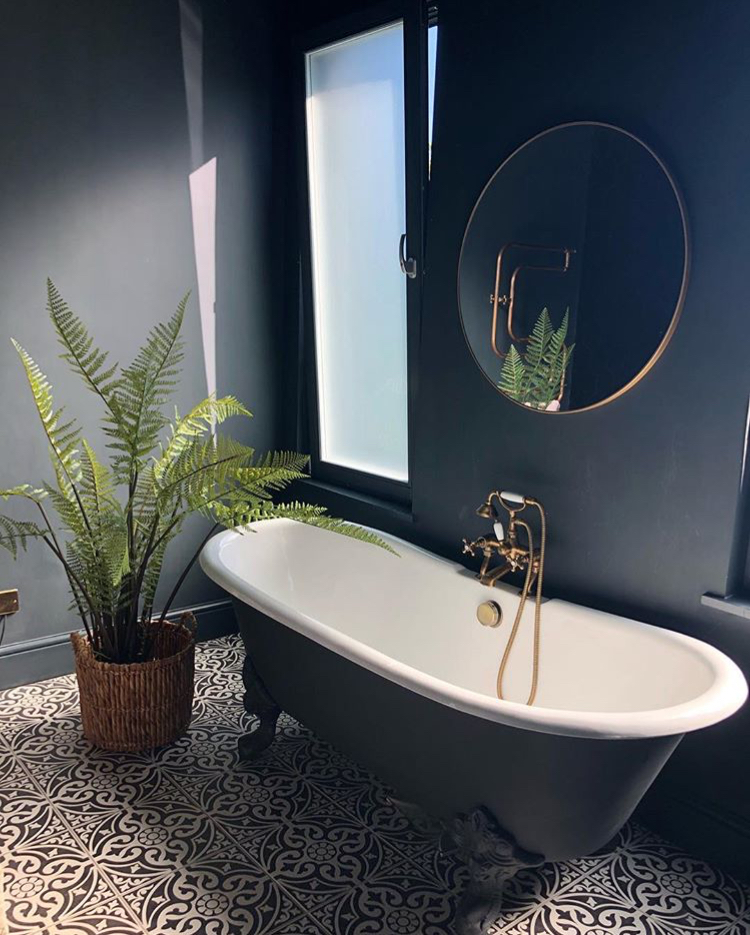 What's your biggest interior mistake?
"When I first dabbled with dark decor, I painted the cramped hall, stairwell and landing of our old flat in a deep dark brown hue. It was paired with the existing beige carpet and it looked disgusting. I cried for days as it had taken me so long to paint it myself and everyone had warned me not to. Luckily I got the painters in soon after and switched to a mid-dark grey and I loved it. I've been a lot more cautious with paint choices since then".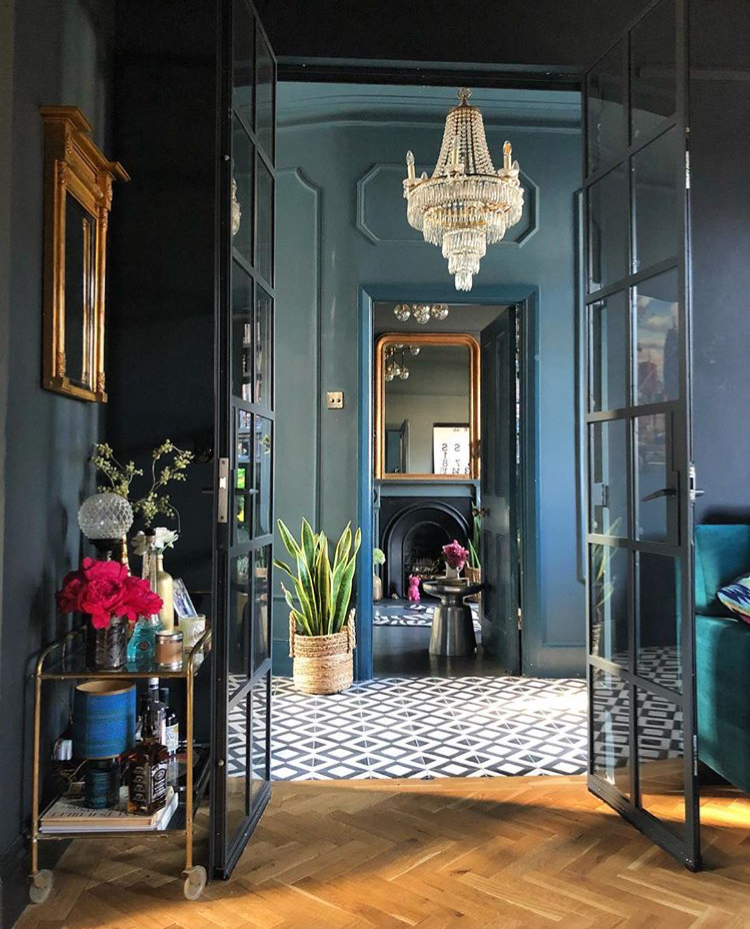 What's your guilty pleasure?
"Even days after we moved into this house, I couldn't curb my love for house hunting on Right Move. I'll happily while away hours looking at what else is on the market and dream about how I'd do it up. I'm sure once we've finally finished renovating this place, I'll get itchy and have to start redecorating. I can't relax without a project on the go".
3 interiors from your home you would take to your own desert island?
1. My merci merci washed linen bedding, because it's the cosiest bedding in the world.
2. My Stendig calendar, because it's looks cool and I'd never forget what day it is.
3. My bespoke kitchen cooker hood, because despite there being zero use for it on a desert island, it's taken 18 long old months for it to be made so I'm not bloody leaving it behind!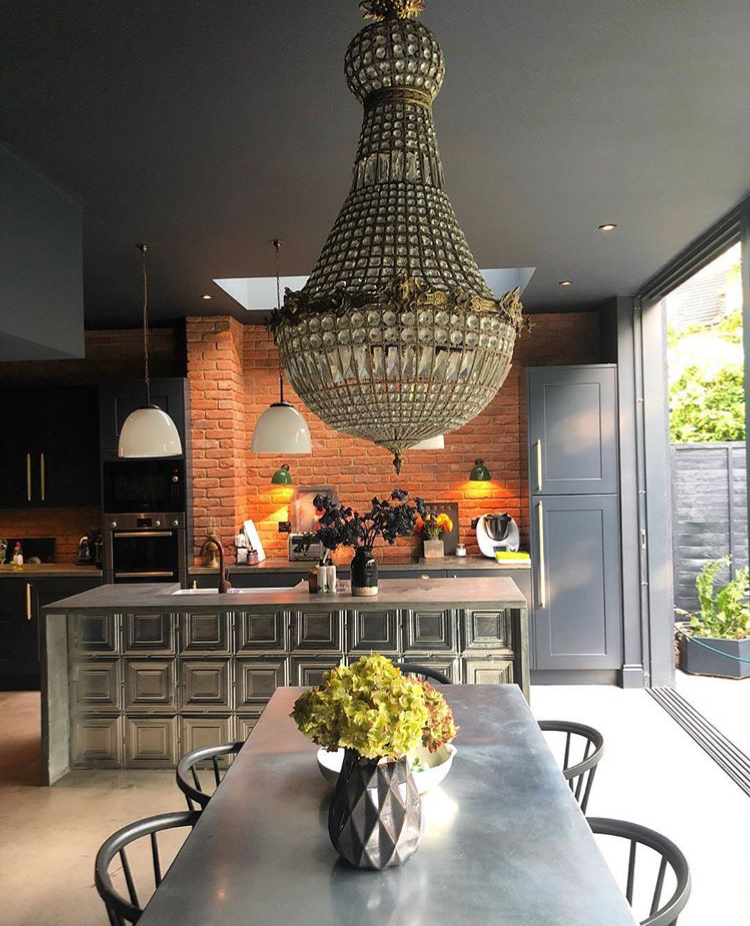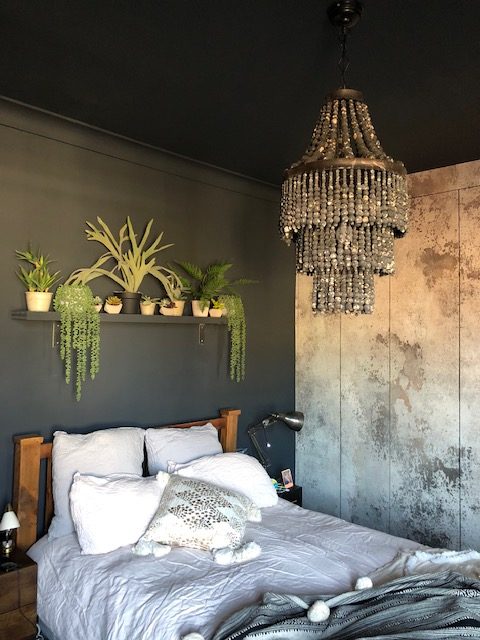 Which Instagrammer's house would you really like to live in?
"In a complete switch from my own style, it would have to be my friend Natalie's house, AKA myartdecohomebythesea. It's undeniably amazing and has been painstakingly renovated with Nat's joyful and colourful personality. You can't fail to smile at each room, plus it's by the sea so what's not to love?"
If you could own any piece of designer art, what would it be?
"I would absolutely love to own an original bunny painting by Hunt Slonem. I'm vegan and my son adores rabbits more than any other animal. His paintings make me so happy".
What's next for you?
"Once the new baby is here, I'll be taking some time out to nest and hibernate. And then I need to somehow save a ton of money and convert our loft. The plans have already been approved by the council and will include two bedrooms and a bathroom. I can't wait to get stuck into this next project. But first, nappies and sleepless nights await us".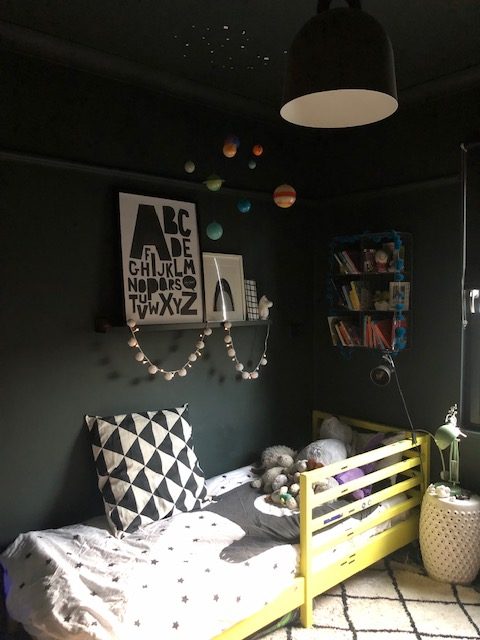 So if you're not following Suszi go follow now, I promise you, you won't be disappointed xx
All images credits: Suszi Saunders