I first came across
thesefourwallsblog
when I was starting out my life in the blogging and Instagram world. And I have to say, it was Abi's photography that first caught my eye. No paraphernalia, just simple clean lines. I wanted to find out more, so I starting reading her blog which is amazing, and this coupled with her modern minimalist laid back style got me hooked. Yes, Abi's style is definitely different to mine, but I think different is good. And what I liked about Abi is, she has a classic Scandi style and own's it. And if I ever did (and you never know with me) decide to move to the laid back Scandi look, then this is exactly what I would want my home to look like.
So, here she is, Abi, the incredibly talented, very cool lady behind the lens 
thesefourwallsblog.
I hope you enjoy x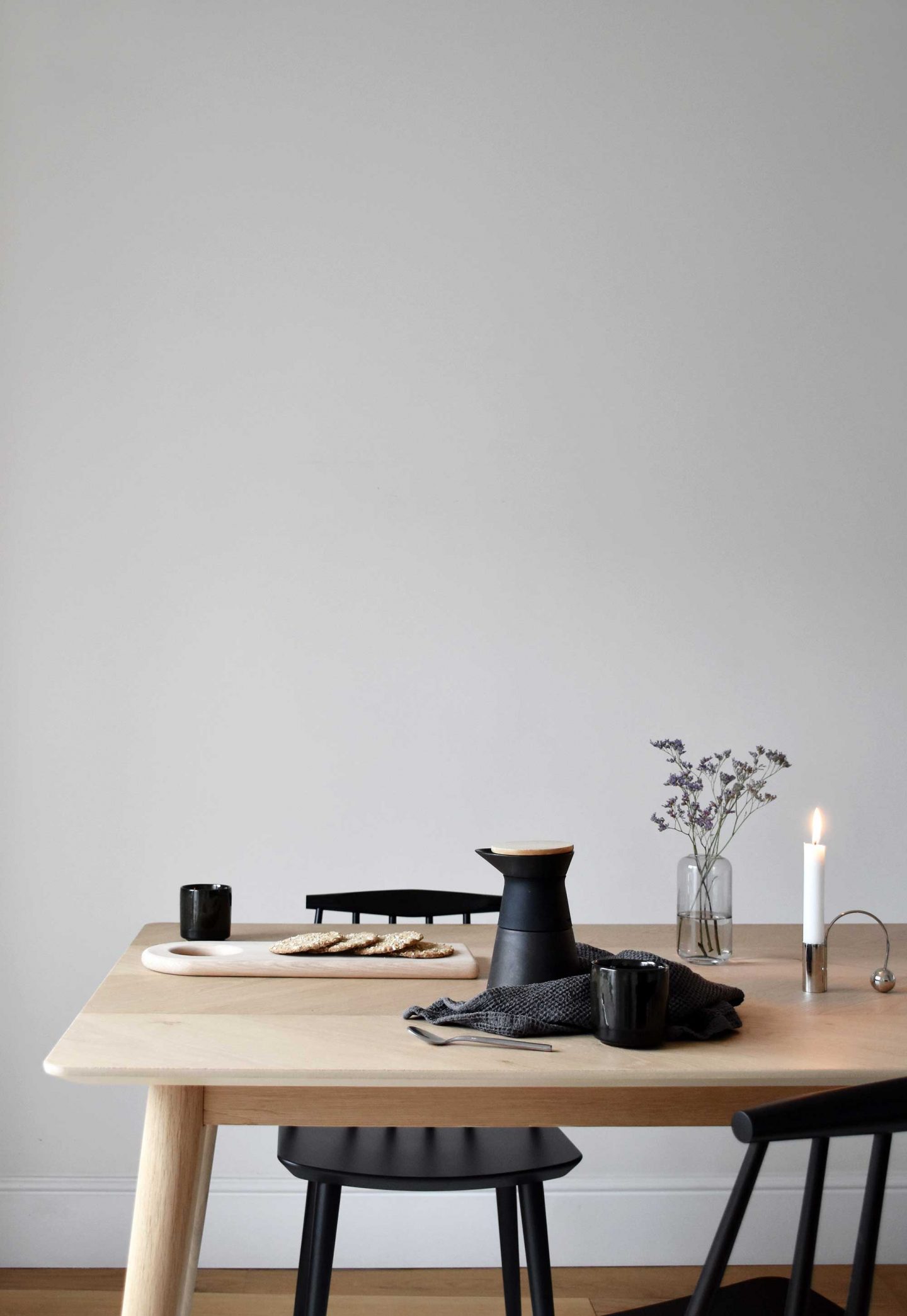 Brief Biog
"I'm Abi, and I blog about interiors, travel and simple living at thesefourwallsblog.com; I'm also a writer, photographer and stylist. I've been obsessed with interior design for as long as I can remember (when I was a teenager my parents used to come home from work to find I'd rearranged all the furniture!), and I also love travelling. I started my blog in 2014 while working as deputy editor of a travel website as I wanted a creative outlet where I could explore my passions, and then in 2017 I took the plunge and left my job to focus on it full-time. I live in Bristol with my husband Chris and Loki the Siamese-cross rescue cat.
Home is a very typical red-brick Victorian terrace with three bedrooms. We bought it in 2014 and we've gradually been decorating it ever since. We fell in love with it as soon as we viewed it, as it has beautiful period features but feels much lighter and airier than many Victorian houses. But the property market in Bristol was ridiculous at the time and we ended up in a massive chain, so we had a very stressful wait before we finally got the keys!
I'd probably describe my style as 'soft minimalism' – pared back, with lots of clean lines and muted colours, but not cold or stark. I love to combine contemporary Scandinavian design with more ornate period features, and then introduce lots of texture for warmth. The furniture is a mix of Scandinavian investment pieces that I've saved up for and cheaper items from the likes of IKEA, and every room is painted white or grey."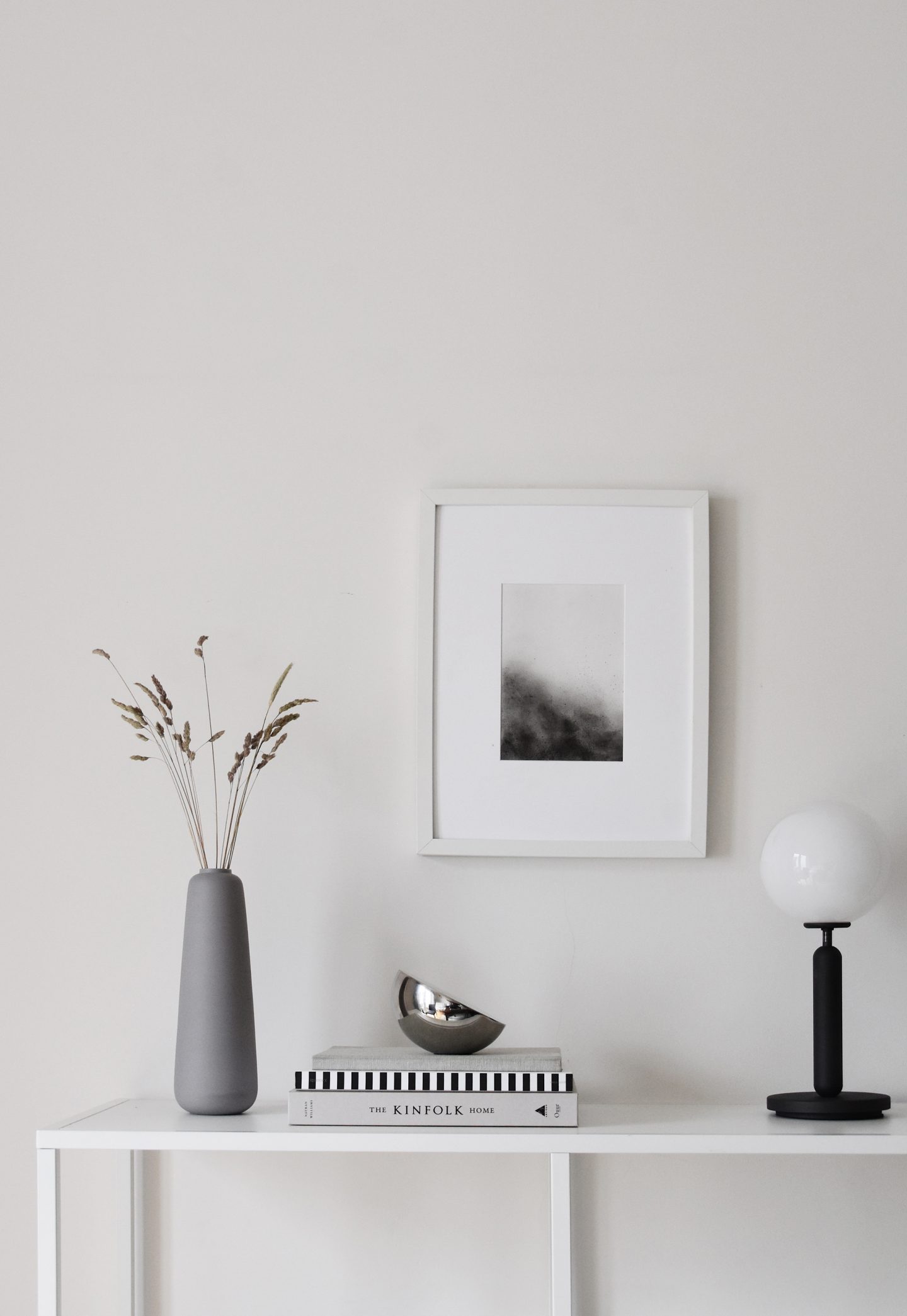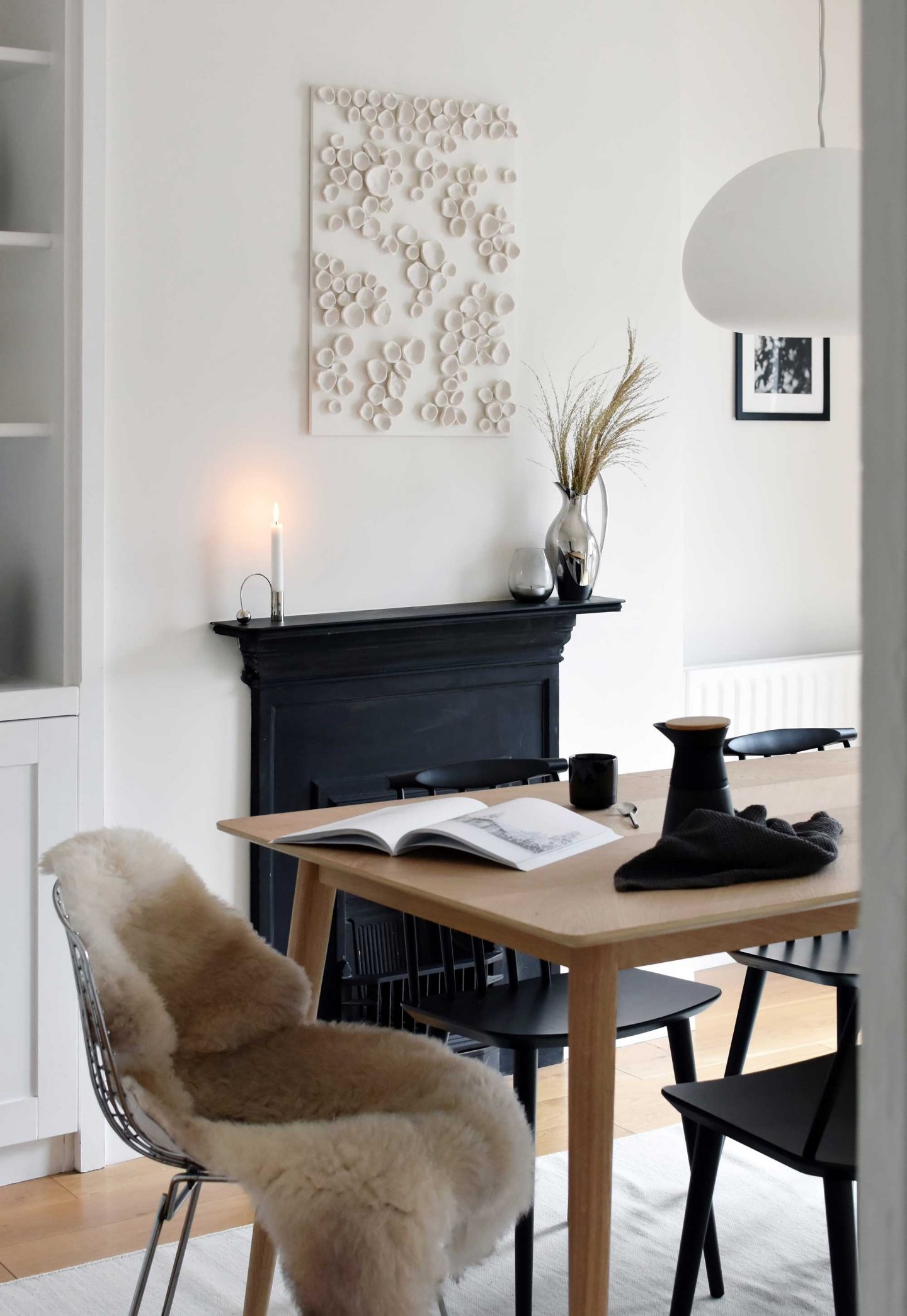 What's your favourite room?
"The living room – it's minimalist but cosy, and it really is a little sanctuary where we can unwind at the end of a busy day. I also love our dining room, which we've just finished – it's south-facing so it catches the sun all day, and it's a lovely spot to sit with a morning coffee or gather with family and friends".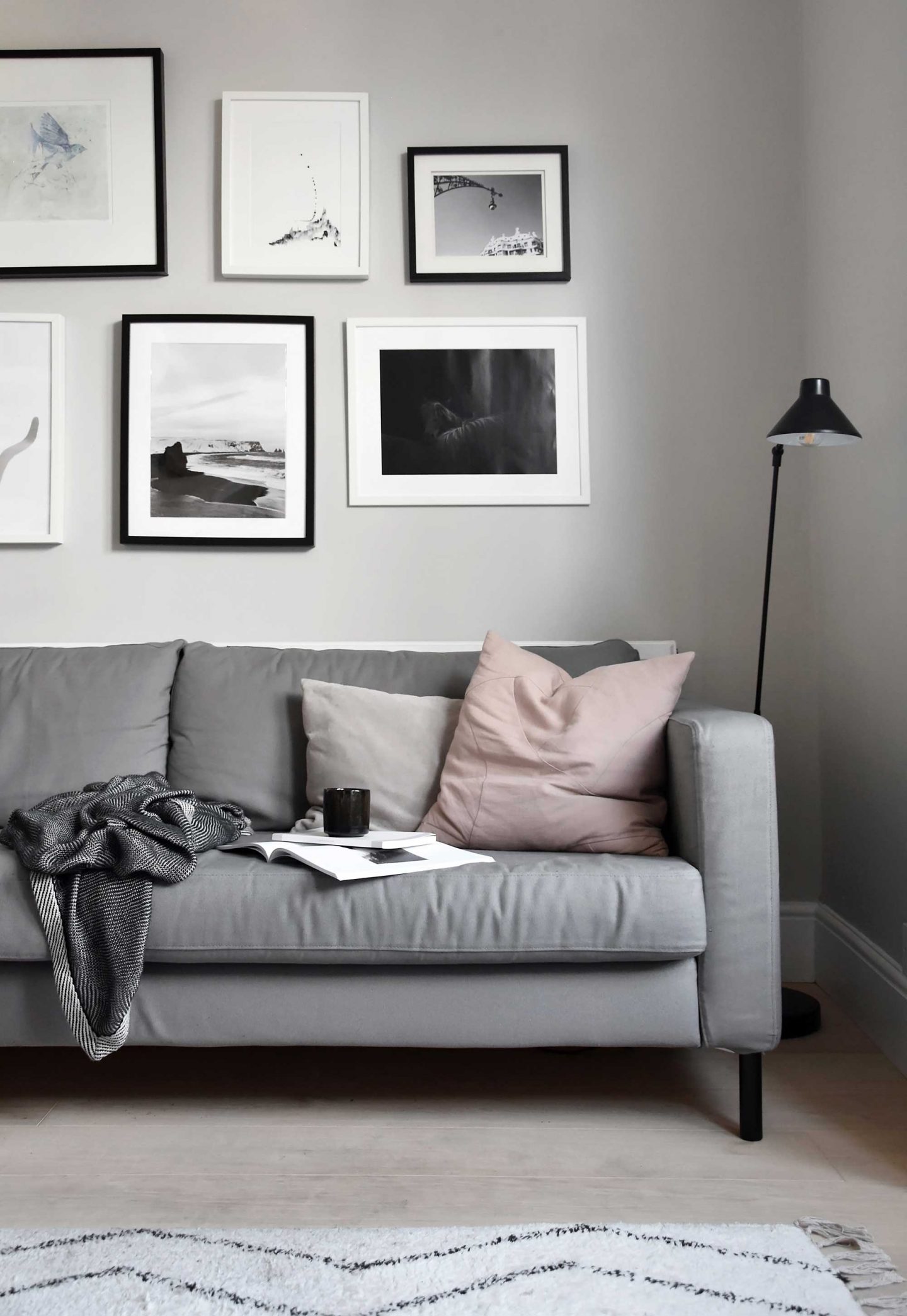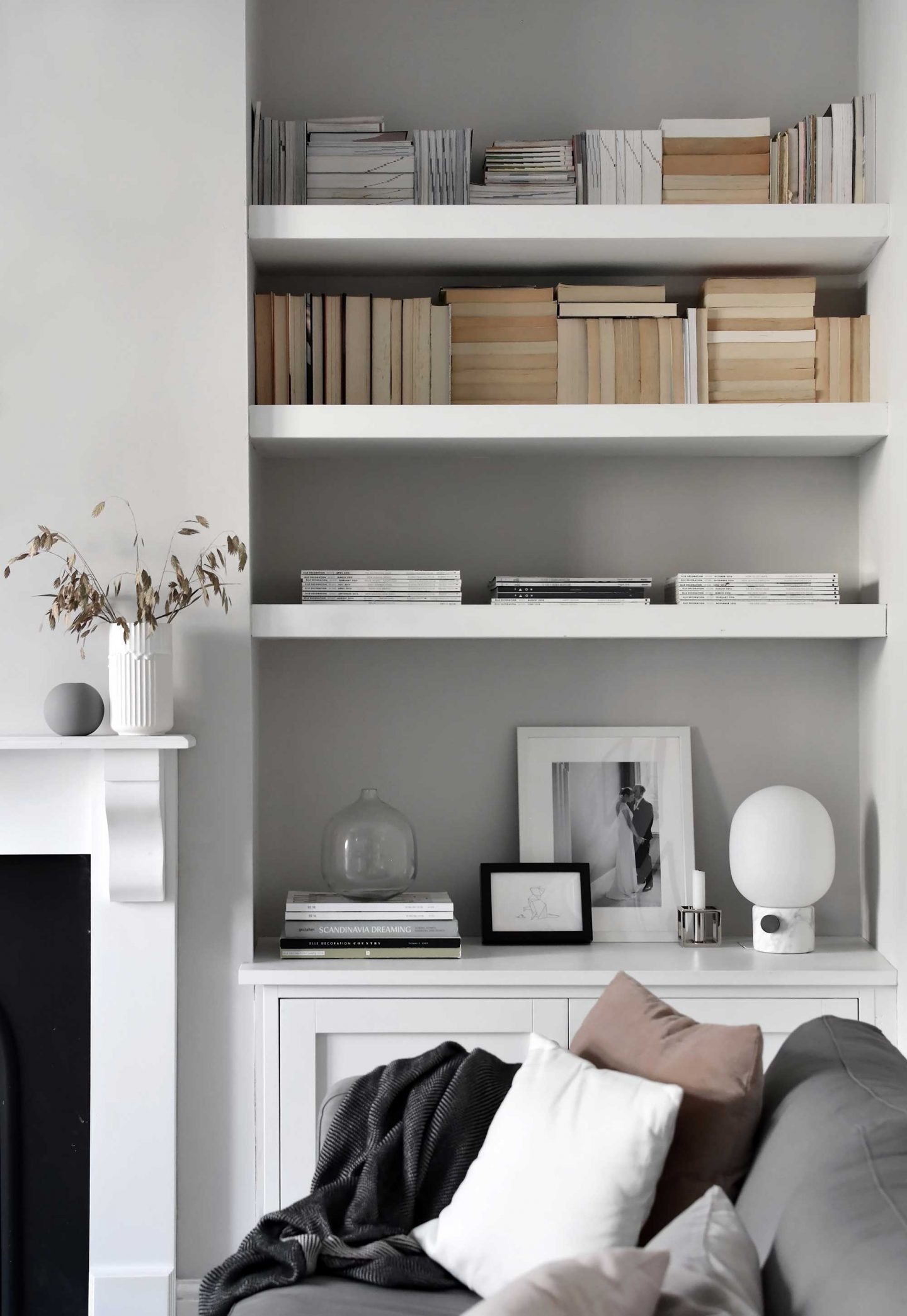 What's your biggest interior mistake?
"Definitely having rushed into decorating a few rooms when we first bought the house, rather than taking the time consider what would work best for us, the space and the light. As a result we were never really happy with them and ended up redoing them all within a couple of years. It was a waste of time and money, but at least we learnt from the experience ;-)"
What's your guilty pleasure?
"Property shows and Nordic Noir dramas on TV! I can lose whole weekends watching them".
Which 3 interior items from your home would you take to a desert island?
"I don't think I could live without coffee or candles, so I'd have to choose my Kubus by Lassen candleholder and my Stelton 'Theo' coffee maker. And my bed, so I could await rescue in comfort"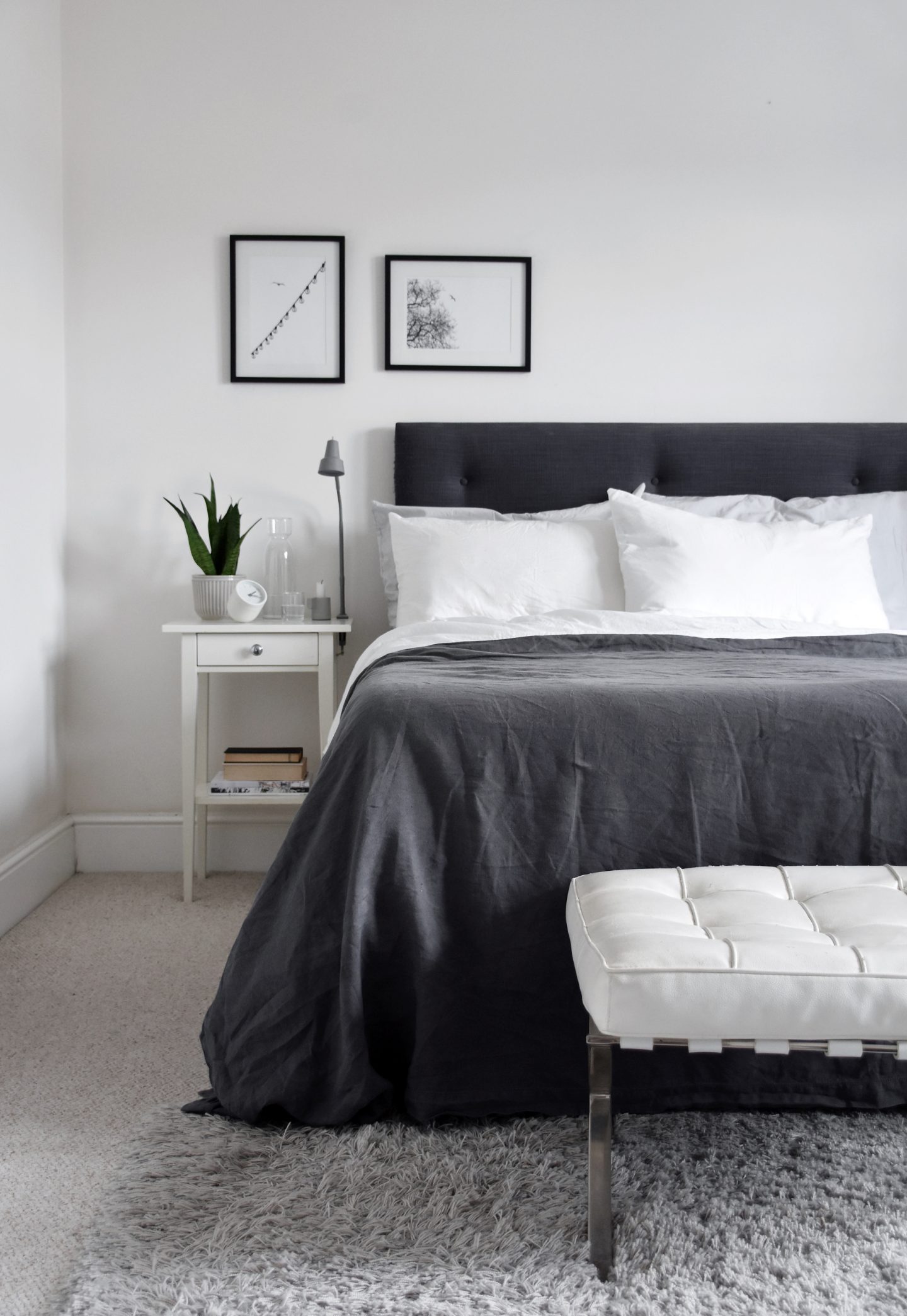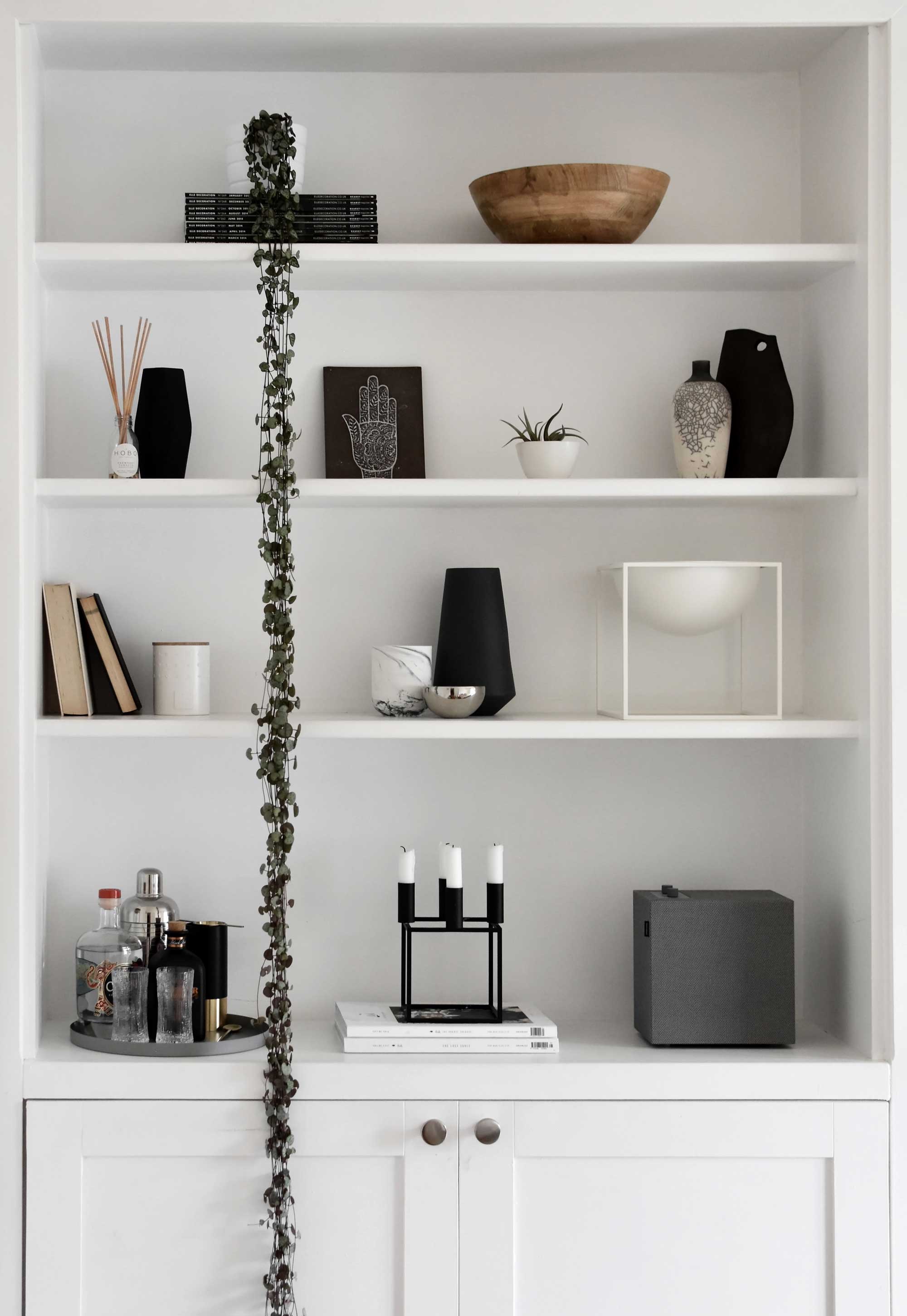 Which Instagrammer's house would you really like to live in? 
"Norwegian blogger and interior designer Elisabeth Heier's. Her Oslo apartment is stunning – calming and stylish, with a beautiful mix of pieces. I'd also quite like to have the waterside cabin of Astrid Vie (another Norwegian designer) as a weekend escape – the views are amazing".
Design icon you'd love to own?
"A Hans J. Wegner 'Wishbone' chair – a true Scandinavian classic. It was designed all the way back in 1949 but looks just as stylish today, and it's the perfect balance of form and function. It's been at the top of my wishlist for years".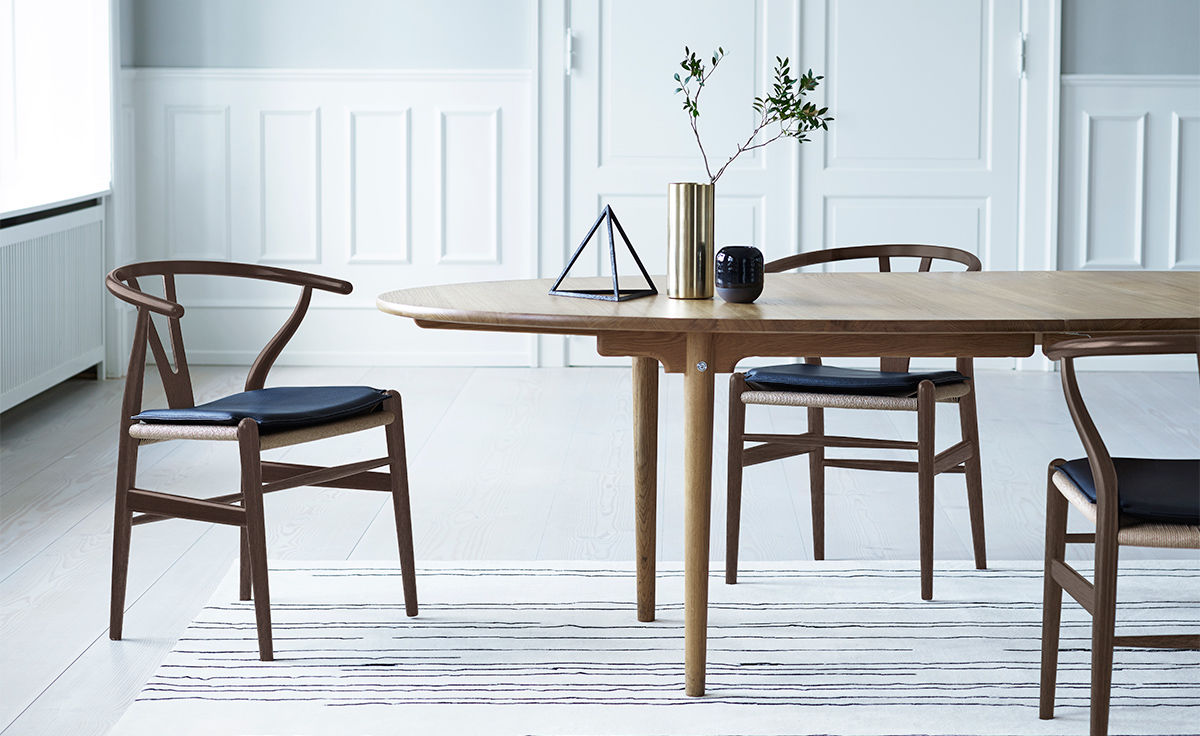 What's next for you?
"House-wise, we're hoping to spruce up our kitchen this year. It's not awful – it's just not really us, and I can see in my mind's eye exactly how I'd like it to look. If finances allow, then it's definitely the next project on the list. Aside from that, I have some interesting travels coming up, starting with a visit to  Stockholm Design Week in February, as well as lots more blog content".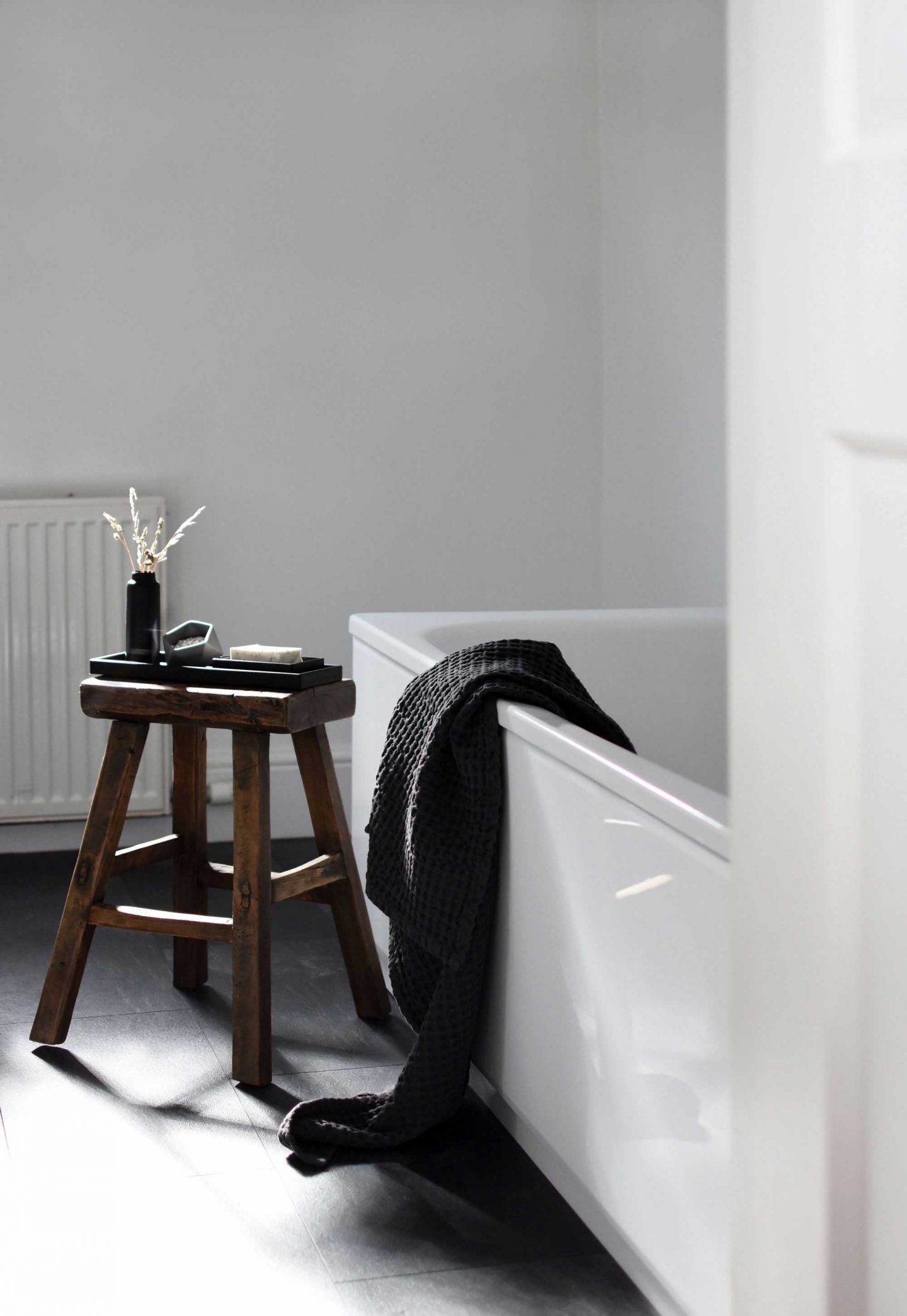 So if your not following Abi go check out her
blog
and her
Instagram
, I promise you won't be disappointed x